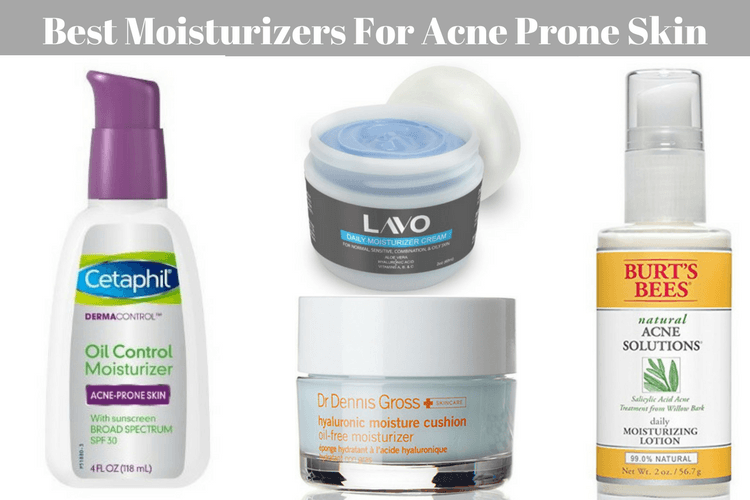 Choosing the right moisturizer for
acne prone skin
is a very big challenge. Selecting a wrong moisturizer can be a skin disaster with an increase in breakouts and blackheads. However, opting the right one can be very helpful in terms of treating and preventing the acne.
How does one choose a moisturizer for acne-prone skin? Let's have a quick look at the important points…
Acne-Fighting Ingredients: Salicylic acid, alpha hydroxy acids, retinol and hyaluronic acid are some of the acne-fighting ingredients in face washes, body washes, and other skin care products that are formulated for acne. Check the ingredients list of the product, if it contains any one of them.
Non-comedogenic: This states that the moisturizer doesn't clog the pores.
Oil-free: Oil-free moisturizers don't contain added oils that can lead to greasy and heavy look to the skin.
Hypoallergenic, fragrance-free: Added fragrances can irritate, burn or sting when applied to the skin. So, it is best to choose the one which doesn't contain any added fragrances and suitable for all skin types.
Wondering how to choose the right one among the various products available in the market? Well, we have made it easy for you. We have researched and tested many products based on the above-mentioned tips and listed top 10 moisturizers perfect for acne-prone skin.
"Out of all 10 products, we have given the first position to Eminence Clear Skin Probiotic Moisturizer. Though this product is pricey, it's worth every penny.â€
Best Moisturizers for Acne Prone Skin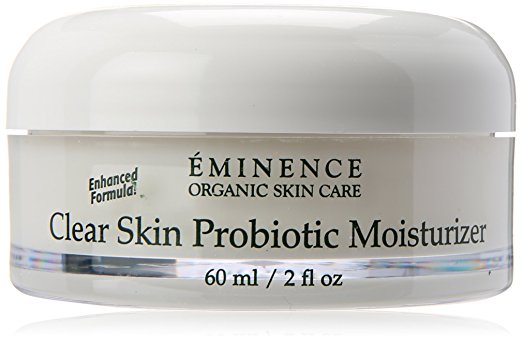 This product is a blend of many natural ingredients which hydrates and clarifies your complexion without clogging the pores. The lactic acid present in it moisturizes and nourishes the skin. The salicylic acid treats and prevents breakouts. Shea butter hydrates and replenishes the moisture barrier. Tea tree oil and calendula oil protect the skin from external damage. Vitamins, antioxidants, and BioComplex enhance the overall appearance. If you have combination or oily skin, then emulsify a small amount of moisturizer with few drops of water and apply it. For dry skin, directly apply a thick layer of the moisturizer.
Pros
Oil-free
Doesn't clog the pores
Doesn't leave the skin oily
Prevents new acne breakouts
Cons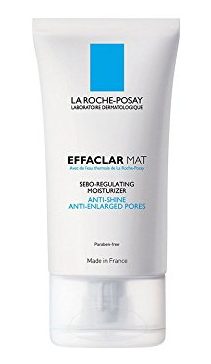 This is an oil-free mattifying daily moisturizer which reduces the excess oil on the skin and visibly tightens the skin pores. It is non-comedogenic, hypoallergenic and contains considerate amounts of salicylic acid. It also contains antioxidants vitamin A and C. It also acts as an amazing makeup base. As per the user reviews, it also helped to control hormonal cystic acne.
Pros
Suitable for all skin types
Paraben-free
Dermatologist recommended
Suitable for sensitive skin
Cons
3. Philosophy Clear Days Ahead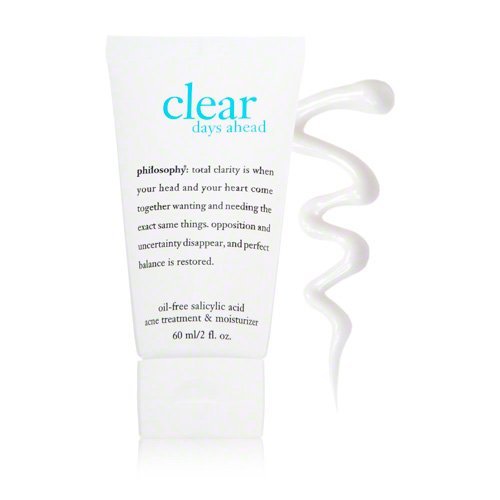 Check Out Best Price On Amazon.com
This oil-free moisturizer contains an antimicrobial formula which eliminates acne-causing bacteria. Salicylic acid and Oligopeptide present in it maintain the skin clear. The application doesn't lead to excess oil production. It doesn't clog pores and improves skin texture.
Pros
Effective in treating acne
Suitable for all skin types
Lasts longer
Cons
Some people didn't like the smell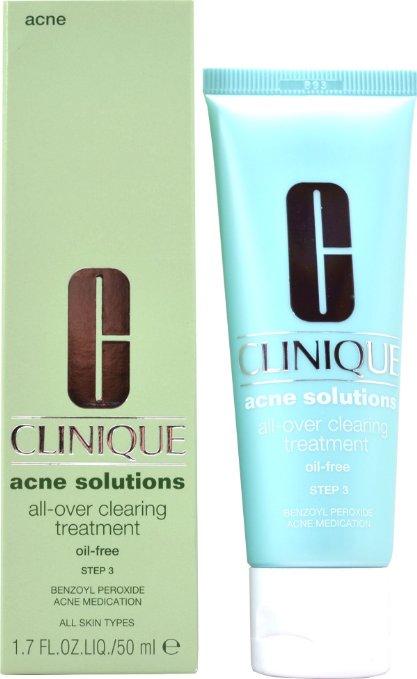 This product has a very soothing nature and deals with acne-causing agents. It is a medicated cream for treating blemishes. It provides flawless and smooth complexion.
Pros
Doesn't dry the skin
Suitable for all skin types
Cons
Some people didn't like the smell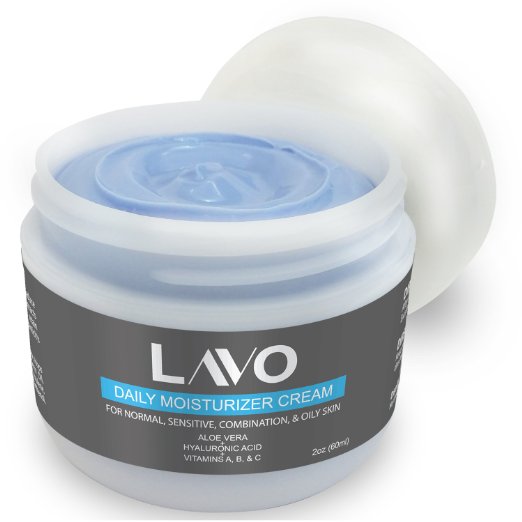 This light creamy moisturizer hydrates and provides a protective barrier on the skin's surface which blocks the bacteria and other pollutants. It soothes the irritation and redness caused by pimples. It prevents and clears up pimples and blackheads. It is a super hydrating, oil-free and non-greasy formula which leaves the skin moisturized without clogging the pores. It also improves skin's elasticity and skin tone.
Pros
Suitable for all skin types
Fragrance, cruelty, and paraben-free
Good for both women and men
Cons
The texture seems to be gluey
The blue color may be off-setting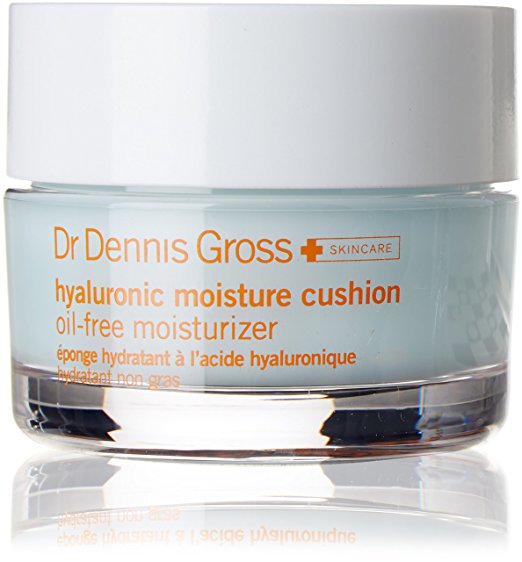 This product is an oil-free moisturizer specially formulated with potent hyaluronic acid. It contains green tea and sage extracts which provides softer, smooth and younger-looking skin. It draws and seals long-lasting hydration in the skin. Its creamy texture moisturizes the skin without leaving a greasy feel. It doesn't clog the pores and prevents further breakouts.
Pros
Fragrance and paraben free
Even pregnant women can use it
Very light and doesn't leave a greasy look
Cons
Not for people with super dry skin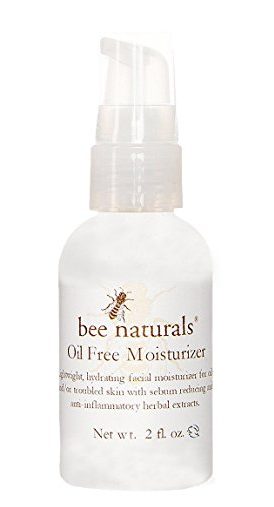 This oil-free moisturizer is a perfect moisturizer for oily and acne-prone skin. It hydrates and moisturizes the skin without clogging the pores. It also acts a perfect makeup remover. It contains lemon, lavender, tea tree oil and watercress. Its unique formula reduces excess oil products and prevents further breakouts. As per the user reviews, it was helpful in treating adult acne.
Pros
Dermatologically tested
Great for both men and women
Comes with a money back guarantee
Non-comedogenic
Cons
People allergic to pollen should not use this product.
This product contains active naturals total soy complex which makes your skin smooth. The salicylic acid present in it helps to reduce acne, clear up the blemishes and enhance the skin condition. It is an oil-free moisturizer with proven acne-fighting formula. It is hypoallergenic, non-comedogenic and gentle enough for daily use.
Pros
Gentle on sensitive skin
Easily absorbed by the skin
Can be worn under the makeup
Cons
Doesn't have any fragrance
May not work everyone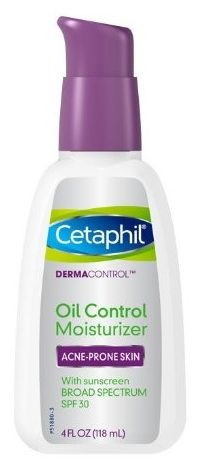 This product provides three advantages which include controlling oil production, hydration, and protection from harmful sun rays. It helps to soothe the irritation caused by acne treatments. It is hypoallergenic, non-comedogenic and non-acnegenic. It also helps in preventing sunburns.
Pros
Suitable for all skin types
Isn't too harsh on the sensitive skin
Controls oil production pretty well
Cons
Takes a while to get completely absorbed by the skin
The salicylic acid present in this moisturizer helps in treating acne and prevents breakouts. The natural ingredients like goldenseal, witch hazel, and lemongrass help to calm the redness and irritation caused by acne. This product is clinically tested and proven to control the excess production of oil and protect against blemishes in future.
Pros
Dermatologically tested and non-comedogenic lotion for acne care
Oil-free moisturizer
Smells nice
Cons
It is thick in consistency
Conclusion
If your skin is prone to persistent acne, then include any one of the above moisturizers in your daily skin regimen apart from any natural or commercial acne treatments. Also reinforce with an acne-fighting face mask once or twice a week.
We hope our researched list of moisturizers helped to choose the right one for you. If you have any queries and suggestions, write to us in the comments section below.