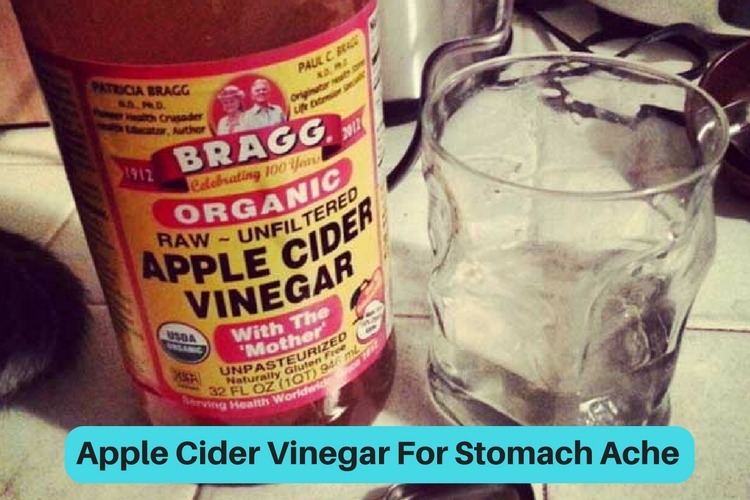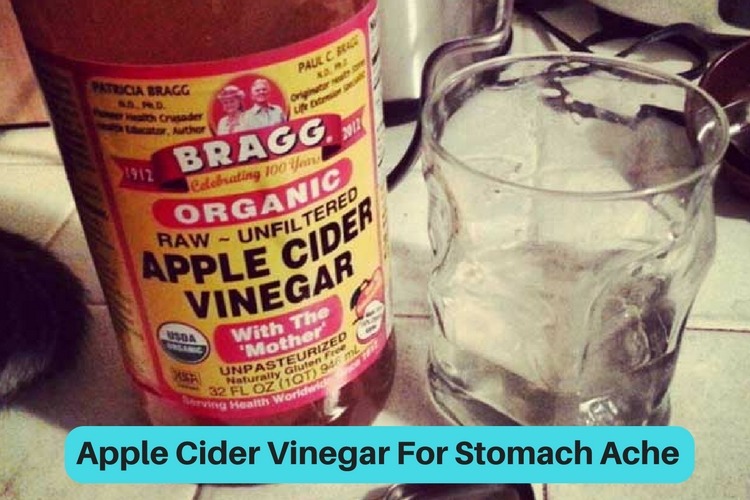 Be it an acid reflux, upset stomach or heartburn, stomach pain is the common discomforting problem with varied intensities.Trapped gas, constipation, overeating, food poisoning, lactose intolerance and infection are some of the reasons behind the trouble.
It is difficult to concentrate on anything while suffering from a stomach ache, so we often look out for quick and easy solutions.
But if you have stomach pain due to hernia, stones in kidney, appendicitis and other serious conditions then it's better to consult the doctor.
Just like tablets, home remedies are also easy to prepare and give quick relief from pain, bloating and other symptoms as well.
Is Apple Cider Vinegar Good For Stomachache?
Let's have a look at its properties…
It acts a natural cleaner which helps to ease the digestion by absorbing the non-essential nutrients.
The main reason behind stomach problems is the imbalance or lack of acid. The acidic nature of apple cider vinegar balances the acid levels in your stomach.
It contains many valuable minerals, trace elements, LDL cholesterol-lowering pectin, enzymes, fat burning acetic acid, amino acids and other beneficial nutrients which boost the immunity.
The malic acid present in apple cider vinegar has antiviral, antibacterial and antifungal properties which improve bowel irregularities.
The high pectin present in it soothes the irritated stomach of an entire gastrointestinal tract and relieves cramps, gas, bloating and nausea.
Its antibiotic nature soothes stomach by improving digestion and other stomach problems.
Its helps to alkalize the body by improving the body's pH levels.
---
How to Use Apple Cider Vinegar for Stomachache?
You can include apple cider vinegar in your daily diet like in cooking, salads, vegetables or as hot or cold beverage to get relief from stomachache. Or else you can follow the remedies mentioned below…
1) Apple Cider Vinegar
Add 2 teaspoons of apple cider vinegar in a glass of lukewarm water.
Drink it 30 minutes before consuming meals.
For added taste, add 1 tablespoon of black strap molasses.
Alternatively, you can prefer normal water or tea or juice instead of warm water.
Alternatively, you can drink 2 tablespoons of apple cider vinegar straight from the bottle.
Repeat daily.
2) Apple Cider Vinegar with Salt
To a pint of water, add 1 tablespoon of apple cider vinegar and 1/4 teaspoon of salt.
Stir well and pour the mixture in a bottle.
Sip this mixture throughout of the day.
Repeat the process whenever you experience stomach pain.
3) Apple Cider Vinegar Ice Cubes
Mix equal amounts of apple cider vinegar and water.
Pour this mixture in an ice cube tray and freeze them.
Pop out an ice cubes and suck them throughout the day.
Repeat the procedure regularly.
4) Apple Cider Vinegar with Baking Soda
Add 1/8 teaspoon of baking soda and 1 tablespoon of apple cider vinegar in 4 oz of water.
Stir it well and let it sit aside till the fuzz stops.
Drink it to get instant relief from stomach pain.
For extra taste, add a little honey.
Follow the process regularly to avoid recurrence of pain.
5) Apple Cider Vinegar with Honey
This process improves digestion, stomach lining immunity and stomach pain caused due to upset stomach and indigestion.
To a cup of lukewarm water, add 1 or 2 tablespoons of apple cider vinegar and 1 tablespoon honey.
Stir it well and drink it.
Alternatively, you can use normal water instead of lukewarm water.
Alternatively, you can use manuka honey instead of honey.
You can drink it 10 – 15 minutes before taking your meals.
Repeat regularly to avoid recurrence of the pain.
---
Tips and Precautions:
Make sure to purchase and use apple cider vinegar preserved in glass containers. The chemicals present in plastic bottles react with apple cider vinegar and spoil the liquid.
Raw, organic and unpasteurized apple cider vinegar with mother in it provides better results.
Make sure to use a straw while drinking apple cider vinegar to prevent the tooth erosion, softening the enamel and other damages to teeth. Also, rinse your mouth with water after 15 – 20 minutes.
Pregnant and nursing women should avoid taking cider vinegar without proper advice from their healthcare provider.
You can also use apple cider vinegar pills instead of taking it in liquid form. But make sure to consult your doctor before taking it in any form for exact dosage (as per your health condition).
High doses of apple cider vinegar can lead to headaches, severe itching, and change of bone density, stomach upset, nausea, decreased potassium levels and others.
Apple Cider Vinegar interacts with certain medications so it is better to consult a doctor before taking it.
It might lower the blood sugar levels, so people with diabetes should closely monitor their blood sugar levels while using cider vinegar.
Apart using apple cider vinegar, it is recommended to maintain a healthy lifestyle, good diet, and exercise regularly.
We hope the article provided you enough information. Try them to get relief from the stomach ache. If you have any queries or suggestions, write to us in the comments section below.