What Is An Abscess Tooth?
A tooth abscess is a collection of pus which is formed by the body's defense mechanism to trap and stop an infection from spreading into the bloodstream. The pus is made up of dead tissues, white blood cells and bacteria.
The infection spreads to the inner layers of the tooth when a tooth cavity or caries is left untreated. Cavity or caries are formed when foreign substances enter into the tooth through weak enamel, a chipped tooth, or a cracked tooth.
Neglected tooth abscess often leads to life-threatening complications. Analyze your tooth's current infection stage to make the right decision towards healing it.
There are different home remedies for tooth abscess mentioned below that can help reduce your pain instantly. Not only that, if you are looking for a complete guide to improve oral hygiene and prevent tooth problems, I suggest you to keep reading!
What Causes Tooth Abscess?


Many modern dentists and commercial tooth products blame bacteria for the infection. Yet it's not exactly true. We cannot ignore the fact that bacteria are present everywhere and every time.
If bacteria are really the main reason then our teeth would have been decayed while we were still kids. Poor dental hygiene and weak immune systems are the main reasons behind tooth decay.
Such infection mostly takes place in wisdom teeth because they are in the farthest corner and tough to clean. Plus, they may have a decay or cavity that goes unnoticed.
Click below to find the best-selling toothbrush specially designed for hard-to-reach areas.
​
Tooth Abscess Symptoms:
Persistent and severe toothache.
Pain that spreads to the ear, neck, and jaw on the side of the affected tooth.
Sensitivity to cold and hot temperatures.
Pain while chewing.
Redness and swelling of your face and jaw.
Foul smelling and foul tasting fluid in your mouth.
Discoloration of the tooth.
Swollen lymph nodes under your jaw.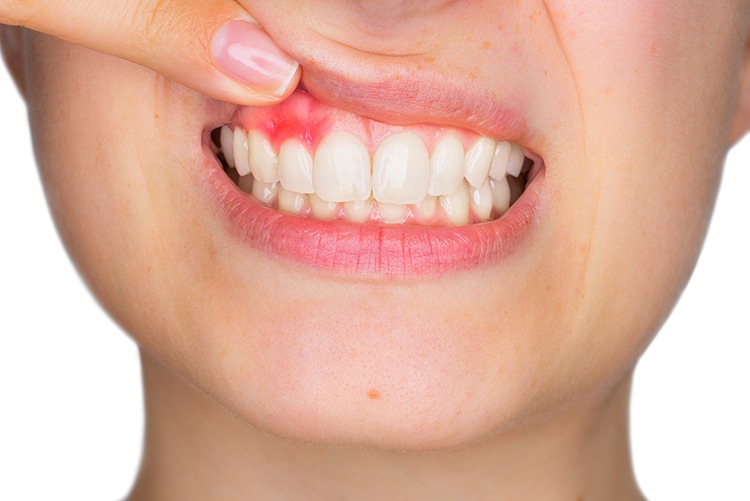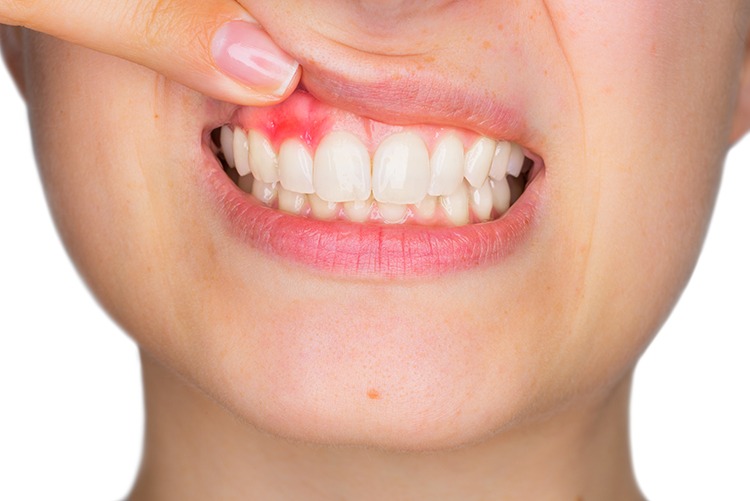 Apart from the above if you are experiencing high fever, difficulty in breathing or swallowing it is recommended to consult a dentist immediately for proper tooth abscess treatment. If it is less severe please read on so we can help you become pain-free sooner rather than later!
Recommended Solution To Relieve Pain Quickly
Are you suffering daily from the pain of a tooth infection?
You are not alone.
I was dealing with the same an entire weekend before finally trying out all of the remedies below and eventually finding the magic trick to getting rid of the aching pain.
Trust me, you won't want to wait any longer than you have to in order to ease the throbbing pain. Your mouth and your sanity will thank you for going for the immediate solution. You don't even need to go to the dentist or take antibiotics to get the relief you are looking for.
Related Video
If you are wanting to experiment with homemade concoctions to try and help alleviate some of the pain, feel free to read on for some great ideas to utilize things you probably already have at your home.
However, if you are ready to take action right NOW with the most effective method to ease the pain I have great news for you – and there are no pain killers or dentists required!
To learn more about the best medication-free method to relieve an abscess tooth just click here.
Home Remedies For Abscess Tooth: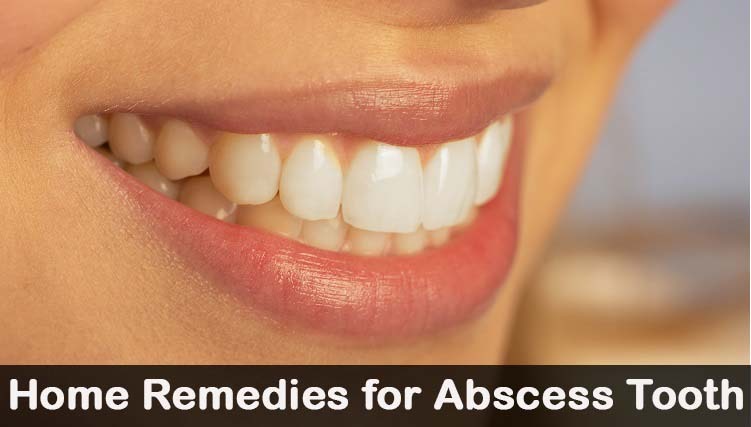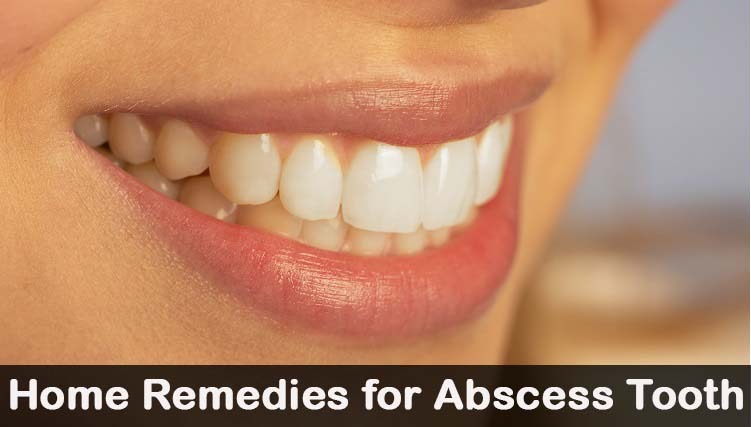 If you choose to opt for self-care, note that the following methods will not completely resolve the abscess but can help control the painful symptoms temporarily until you see a dentist. So, try out these abscess tooth home remedies and thank me later!
1. Garlic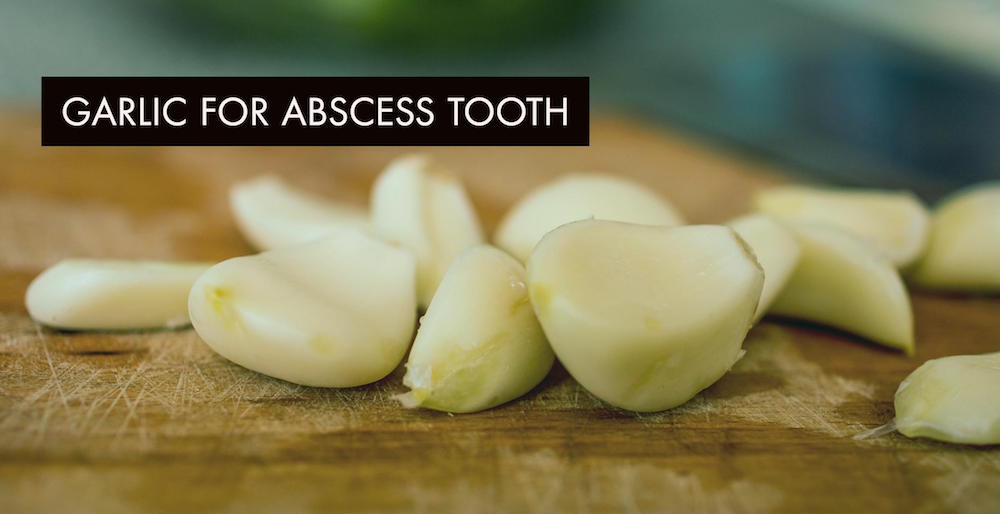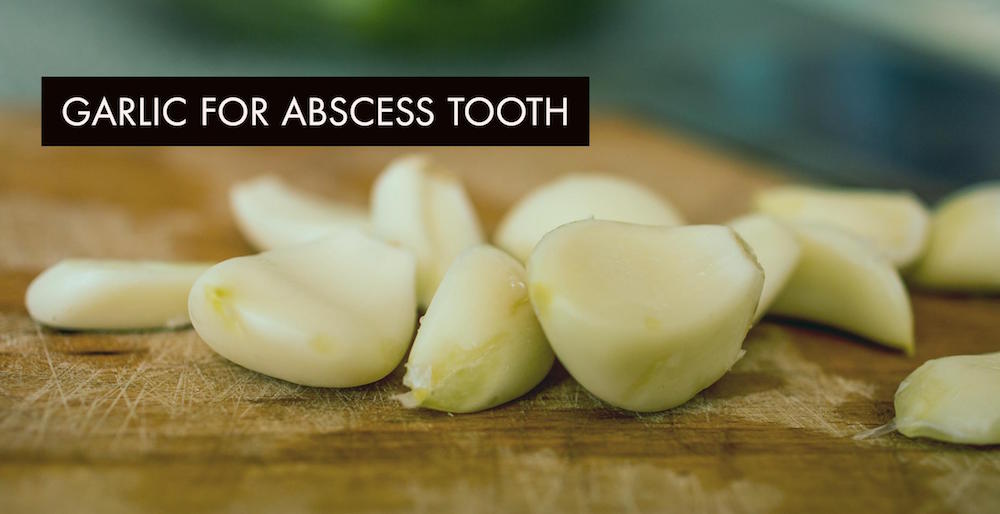 Garlic contains a sulfur-containing amino acid called allicin which is rich in antimicrobial and anti-inflammatory properties. (2) It also contains natural anesthetic properties which provide relief from pain and sensitivity.
Apply freshly extracted garlic juice or garlic paste or sliced clove on the infected tooth for few minutes and rinse off with water.
You can also add garlic juice into a cup of water and gargle with it 2 – 3 times in a day.
Add garlic to your cooking or salads to strengthen your immune system and combat the infection.
Caution: Avoid internal consumption of garlic 2 weeks before surgery as it can increase the risk of bleeding.
Note: Garlic application may cause slight burning sensation initially but it will reduce in some time. Avoid its application on the cheek for a long time as it can cause garlic burns.
Garlic Supplements:
Garlic supplements can also be used to treat tooth pain and discomfort. Crush the tablet, mix it with some water, and apply the paste on the infected tooth for few minutes. Rinse off with water thoroughly.
Related post – How to Use Garlic for Abscess Tooth
2. Clove Oil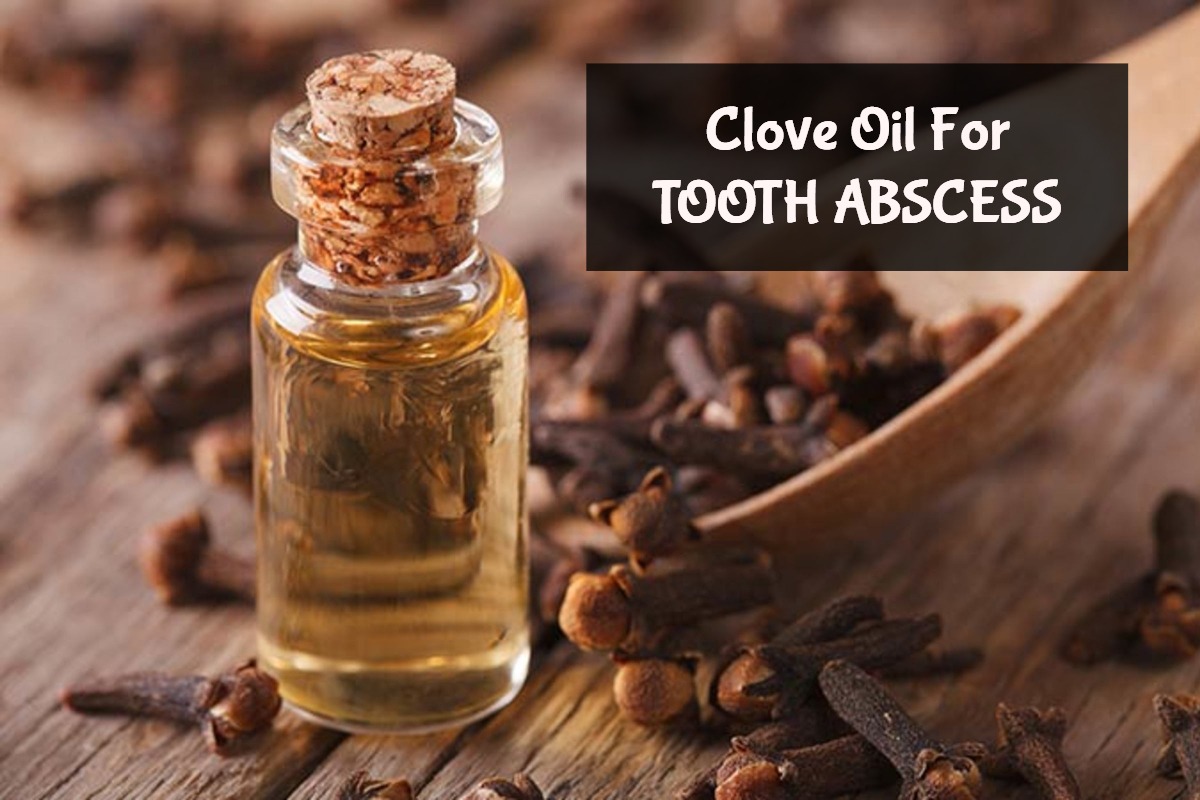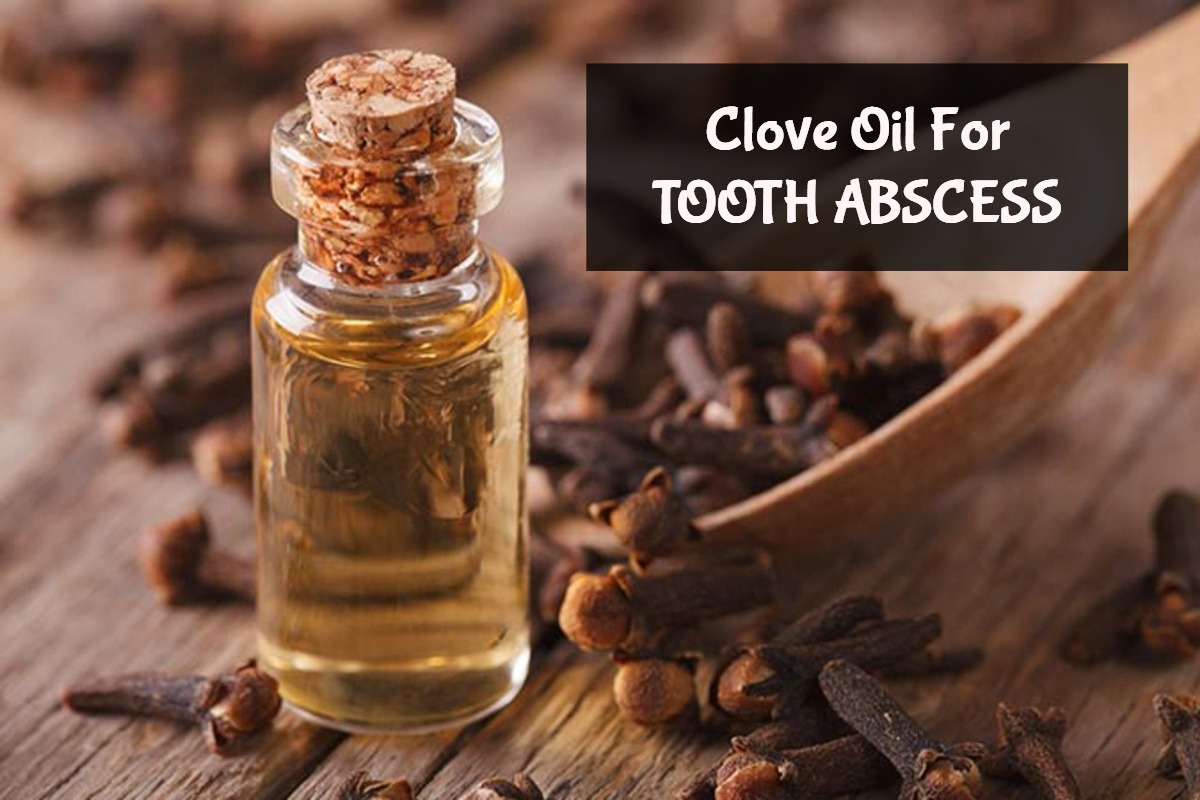 The eugenol present in cloves contains powerful anesthetic and antiseptic properties which numb the aching nerve. (3, 4)
It also contains anti-fungal, antiseptic and bactericidal properties which wipe off the germs causing infection.
As per Atlanta Dental Group, dentists use clove oil to treat tooth pain temporarily until they insert permanent filling which helps to avoid a root canal. As per Germany's regulatory agency for herbs has approved clove oil use in dentistry as a topical anesthetic.
Cloves can be used in three forms – oil, ground and whole.
Clove Oil: Gently rub clove oil on the affected tooth. Or else dip a cotton ball in clove oil and place it on the affected tooth as long as possible. For some people clove oil can cause burning sensation, they can dilute it in olive oil and apply it to the infected tooth.
Ground Clove: Mix ground clove and coconut/sesame/mustard oil. Apply a small amount of the mixture to the infected tooth.
Whole Cloves: Chew on 1 – 2 whole cloves by placing them on the infected tooth. Let the juices stay there for few minutes and spit them out.
Whichever method you choose make sure to repeat it 2 – 3 times in a day to get relief.
Caution: As per MedlinePlus, topical application of clove oil should be used for treating dental problems only on a short-term basis. 
3. Oil Pulling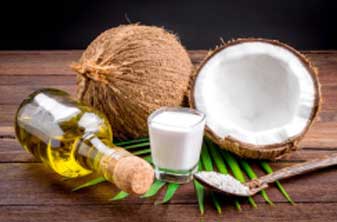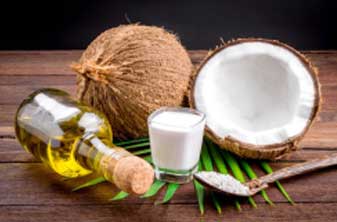 Oil pulling is a practice used in ancient Ayurveda to maintain oral health and promote detoxification of the teeth as well as mouth.
Lipids in the oil will pull out bacteria and prevent it from sticking to the oral cavity walls which relieves pain and infection.
Take a tablespoon of coconut oil into the mouth. Swish or pull it around and through the teeth without swallowing it.
You have to do this for about 20 minutes and spit it out. Now, you can observe that oil has turned into white from clear. This is an indication of right oil pulling.
Rinse mouth thoroughly with water and pat dry.
Repeat the process 2 – 3 times daily or as needed.
This was my favorite remedy when I was suffering from the same problem. Oil pulling is a great oral health practice that you can employ on a regular basis. If you're going to be doing this regularly, look around for coupons and deals when you buy your virgin coconut oil by bulk. For example, if you live in the UK, you can  check out offers from Dealslands.
While oil pulling certainly helped wind down the aching pain in my mouth, it wasn't until I took the next steps before my pain was gone for good. 
To get instant relief from a tooth abscess click here.
4. Peppermint Oil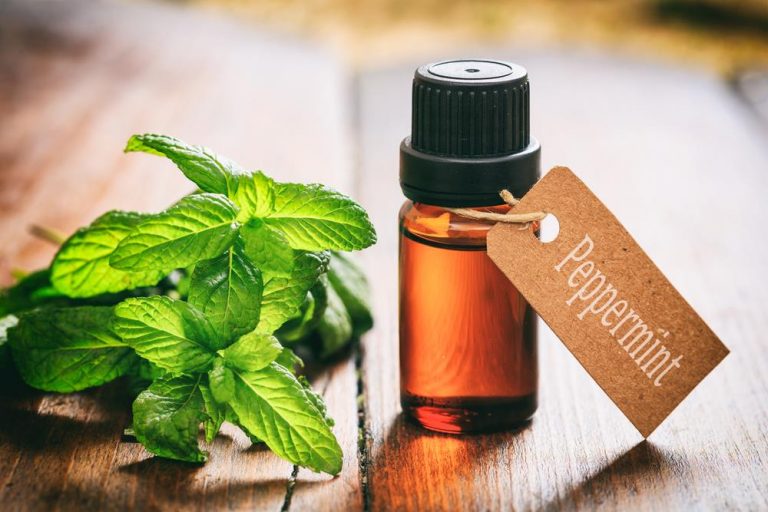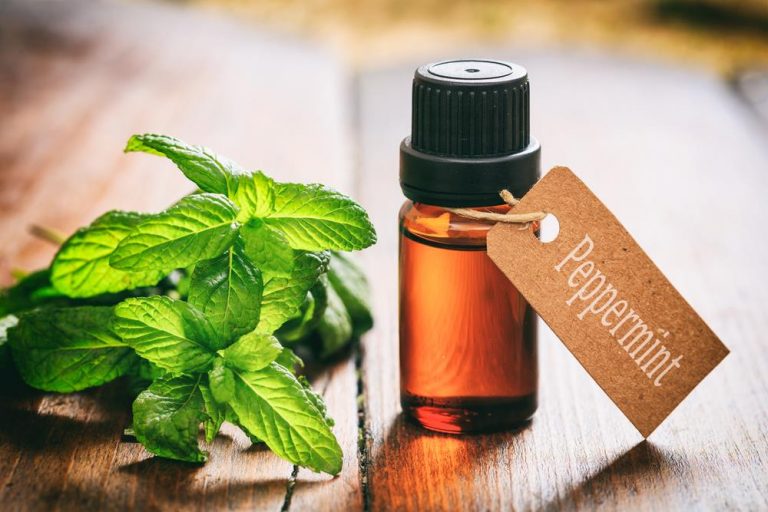 Peppermint oil contains antiseptic properties which help to combat the bacteria causing this problem. It also contains anti-inflammatory and pain-relieving properties. (5)
Gently massage peppermint oil on the infected area using your fingers or a cotton ball.
Repeat the application 2 – 3 times in a day or as required.
Alternatively, you can apply crushed peppermint leaves on the infected area.
5. Warm Salt Water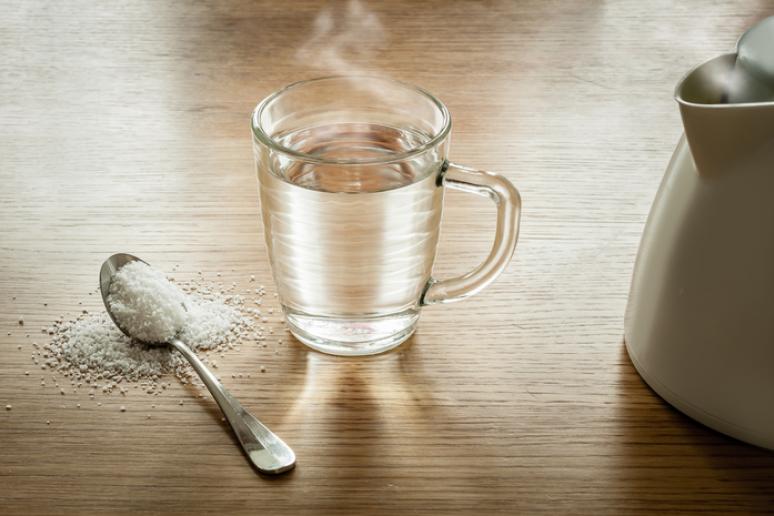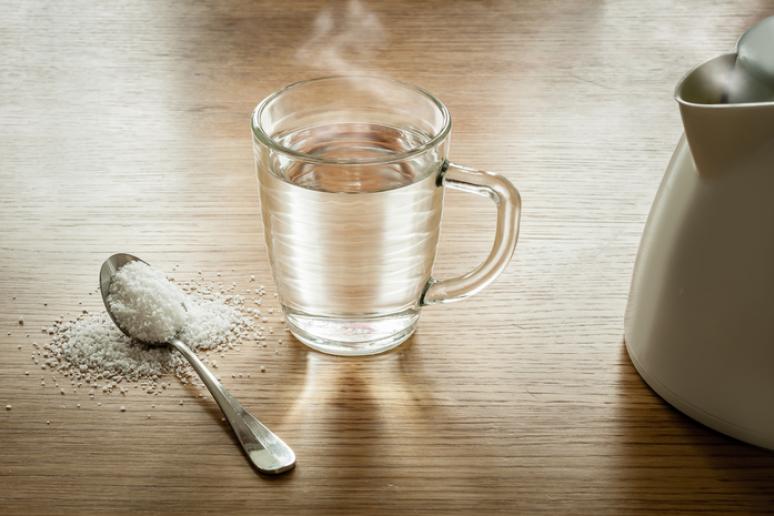 Salt contains antimicrobial and disinfectant properties which not only help to combat bacteria but also reduce pain, inflammation and other discomfort in the tooth and gums. (6)
Warm salt water also helps to drain the pus and prevent infection from spreading to other parts of the mouth. For this process, you can either use Epsom salt, unrefined sea salt or ordinary salt.
Add 1 teaspoon of salt into a glass of warm water.
Mix well until the salt gets completely diluted.
Rinse your mouth with the solution and spit it out.
Repeat the process at least 2 times in a day.
Note: You may experience increased pain in the first few washes before providing relief.
6. Herbal Tea Bag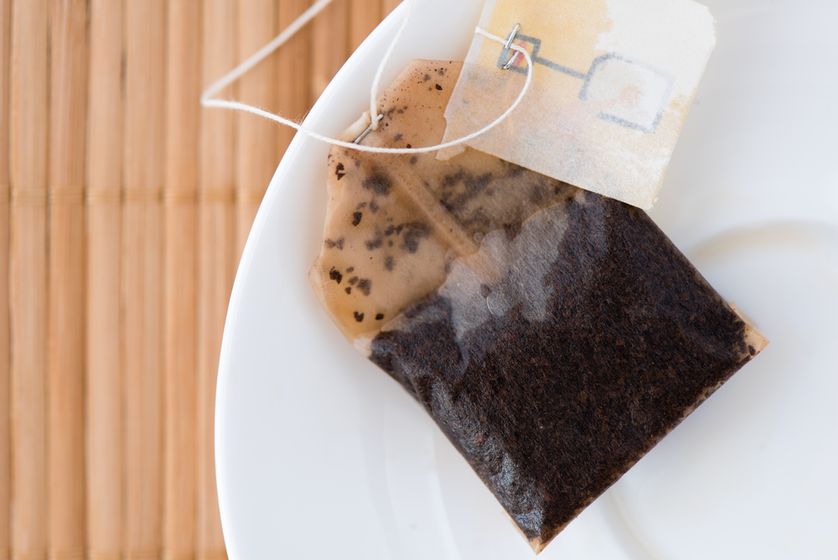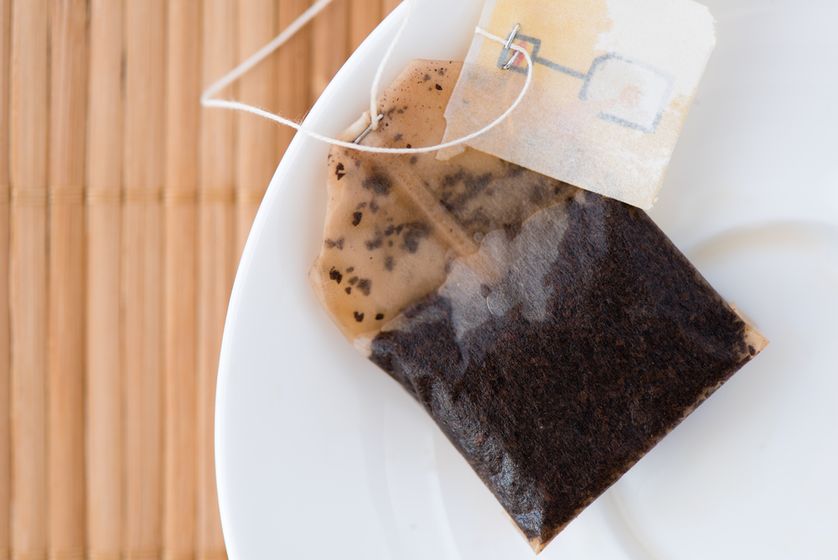 The tannins present in tea acts as astringent which clears the infection by absorbing the toxins and flushing out the pus. The caffeine present in tea contains analgesic properties which help to reduce pain and swelling. (7)
Place a used wet tea bag on the infected tooth before going to sleep.
Leave it overnight and remove it in them morning.
Rinse with salt water.
Repeat the process regularly to get relief from the tooth pain and reduce abscess.
7. Oregano Oil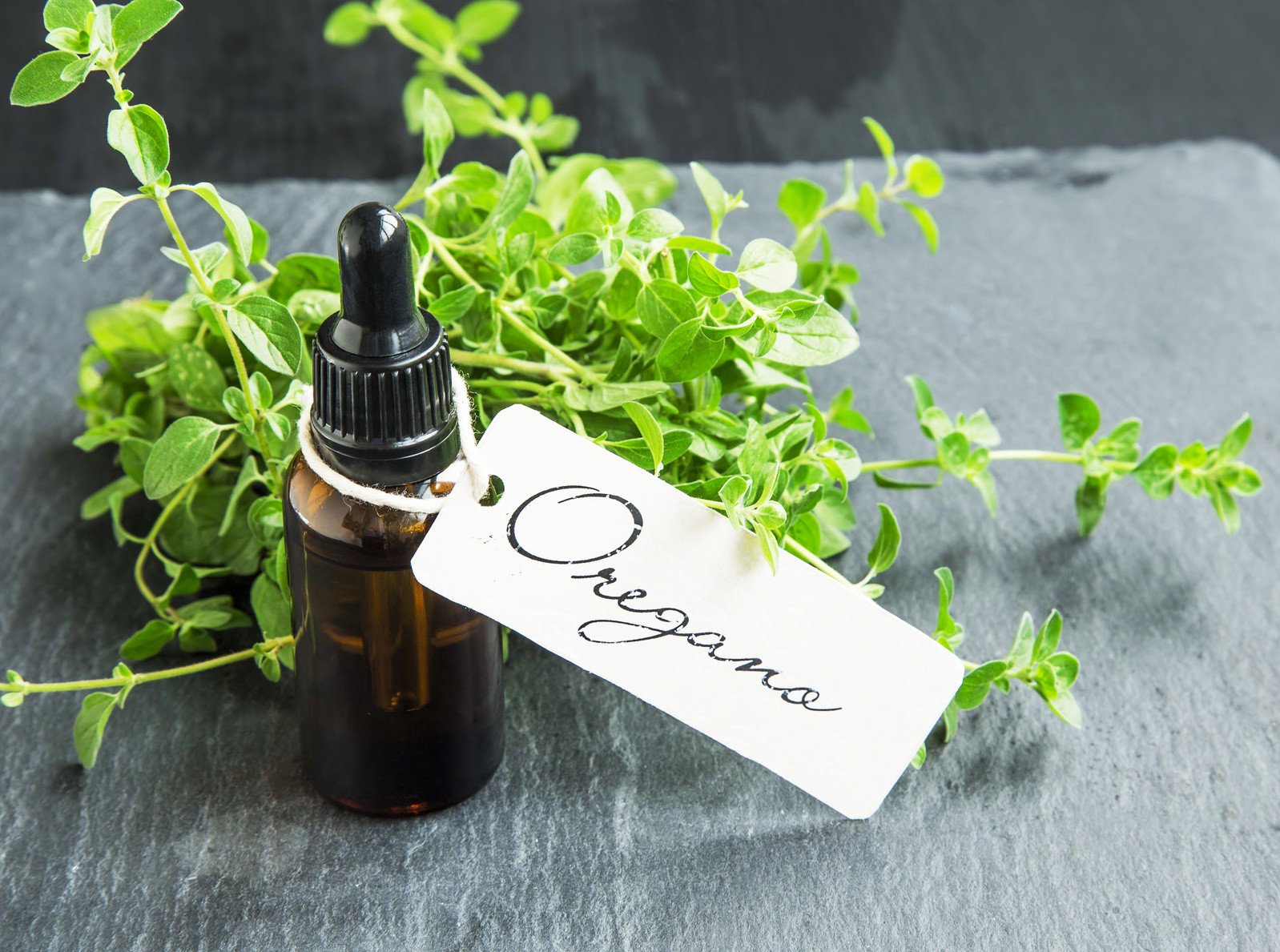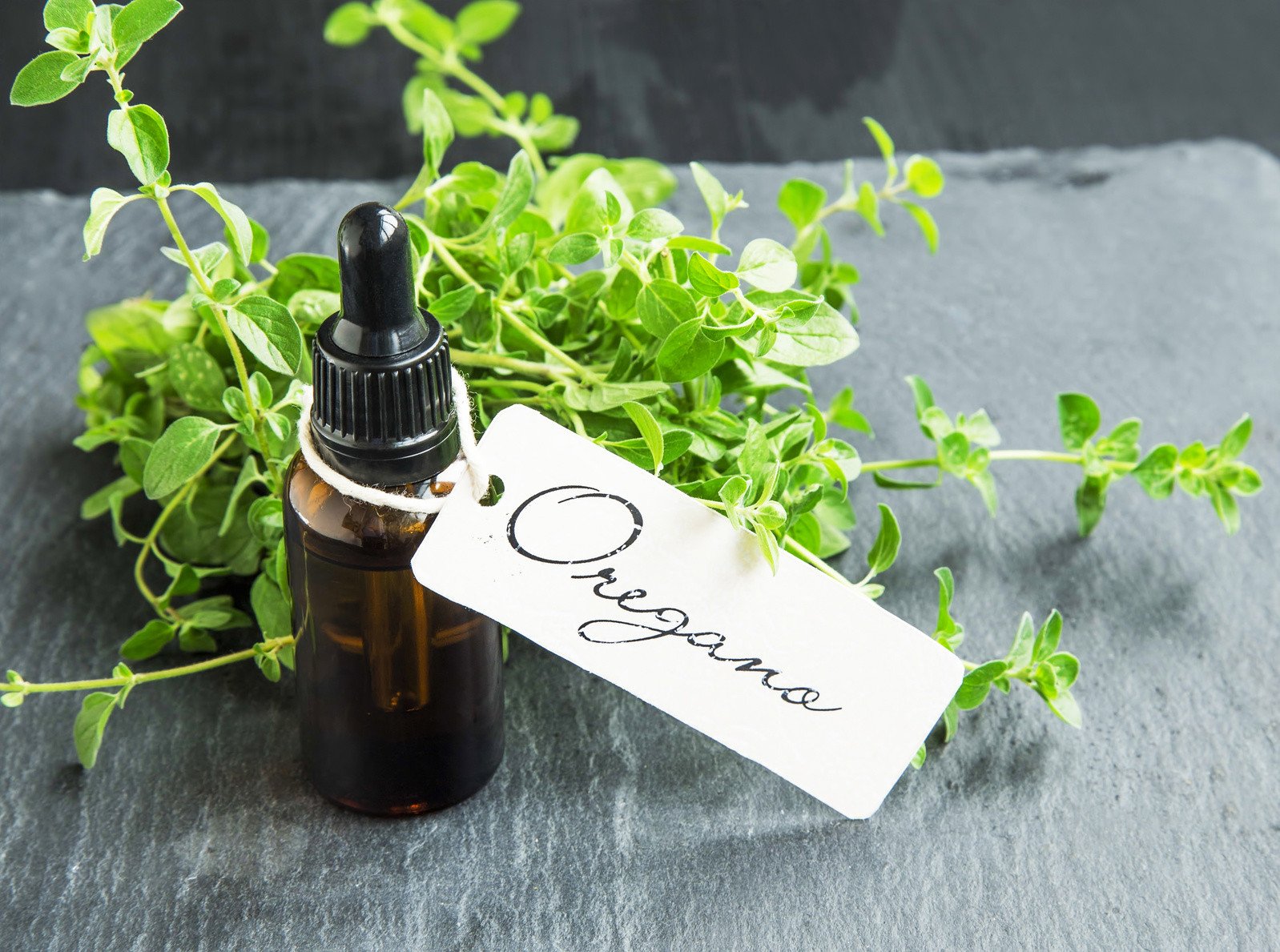 Oregano oil contains two powerful compounds called carvacrol and thymol. These compounds contains anti-bacterial and anti-fungal properties. (8). Its application also helps to ease pain and reduce swelling effectively.
Directly apply few drops of oregano oil on the infected tooth.
Alternatively, you can add few drops of oregano oil into 1/4 cup of water and use it to rinse your mouth.
Repeat any process 2 – 4 times in a day or as needed.
8. Potato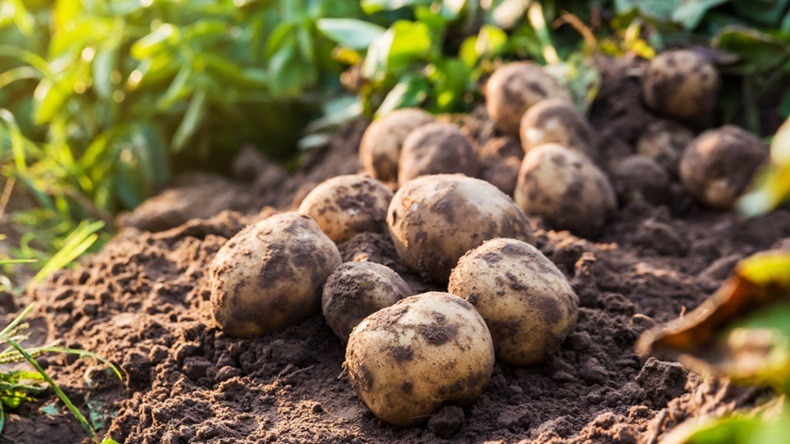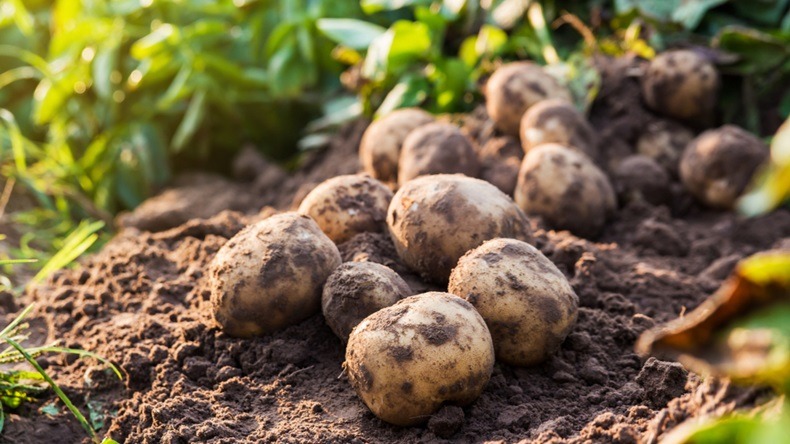 The alkaline nature of potato has antiseptic properties effect on the infection. The acidic property of potato pulp sloughs off the dead skin cells and infected material. Potassium present in potato plays a major role in speeding up the healing process.
Though there are no scientific studies backing up the claim, many people got relief from this problem using the following potato remedy.
Place a raw potato slice between the infected area and cheek before going to sleep.
Leave it overnight and remove in the morning.
Rinse with water thoroughly.
Follow the method regularly as needed.
9. Sesame Seeds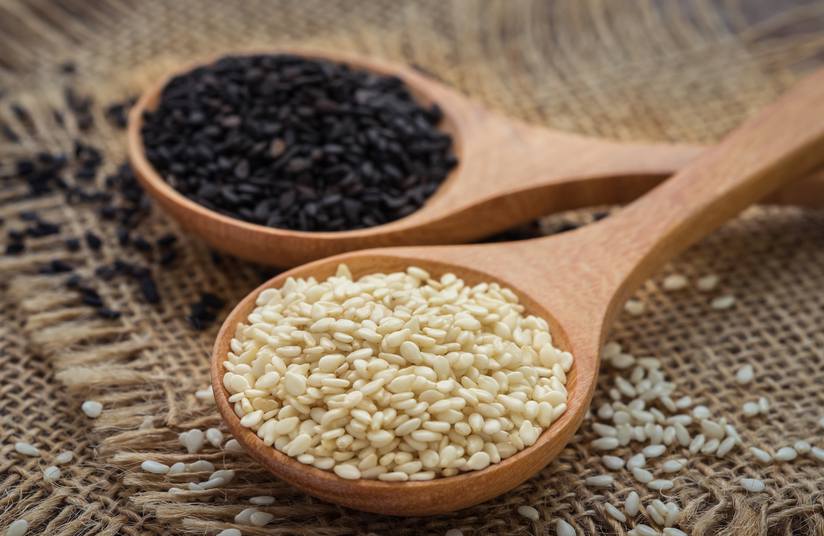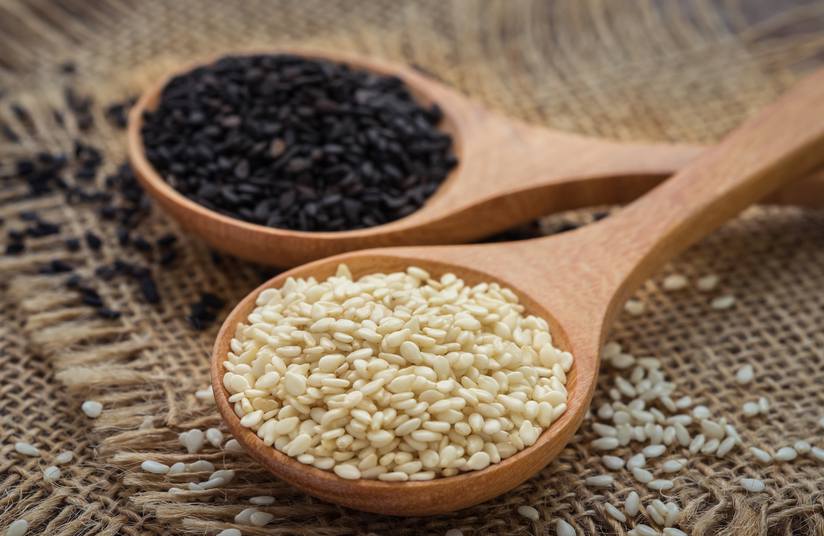 Sesame seeds are effective in treating this problem as they contain antibacterial properties. They also help to reduce pain and inflammation.
Bring a cup of water to boil.
Add 4 teaspoon of sesame seeds into it and simmer for 5 minutes.
Remove from the flame and let it cool down to room temperature.
Using a cotton ball, apply the water on the affected tooth.
Repeat the application few times in a day or as required.
10. Apple Cider Vinegar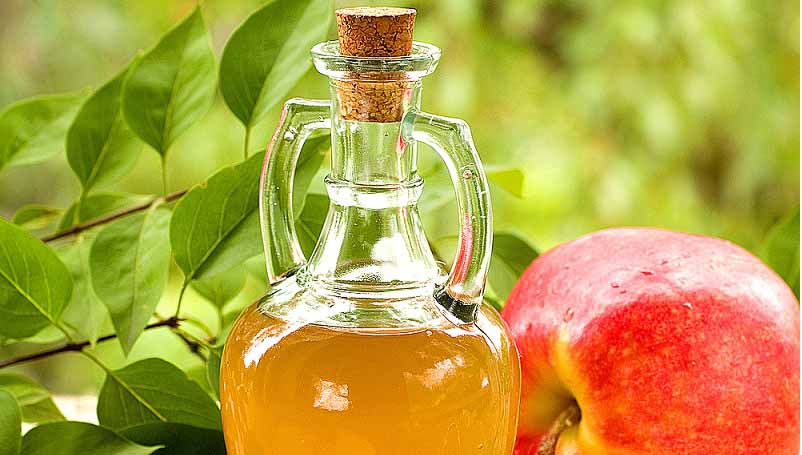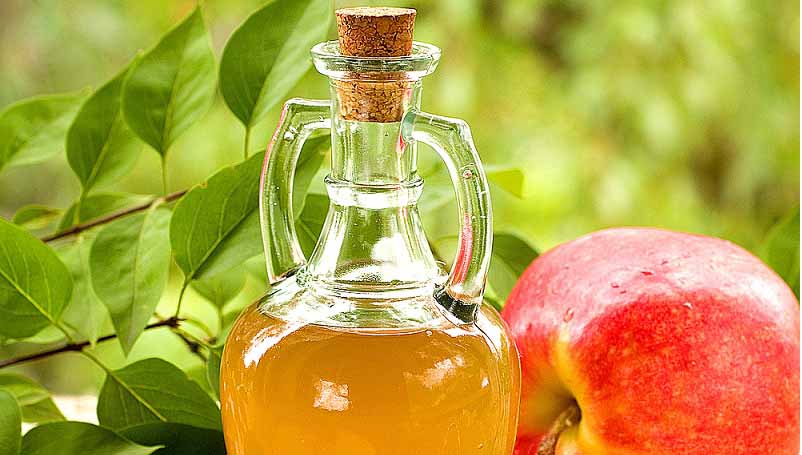 Apple cider vinegar contains anti-inflammatory and disinfectant properties which makes it an effective remedy for your tooth problem. It also provides relief from tooth pain and some oral diseases related to bacteria (9)
Dip a cotton ball into unfiltered apple cider vinegar.
Place it on the infected teeth and leave it on for few minutes.
Remove it and rinse your mouth thoroughly with water.
Repeat the process as required.
For added benefits: Add 1 teaspoon of apple cider vinegar into a glass of water and drink it.
11. Baking Soda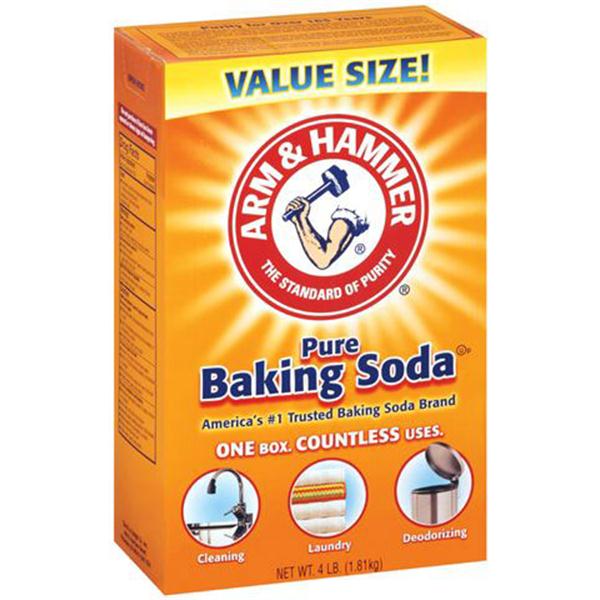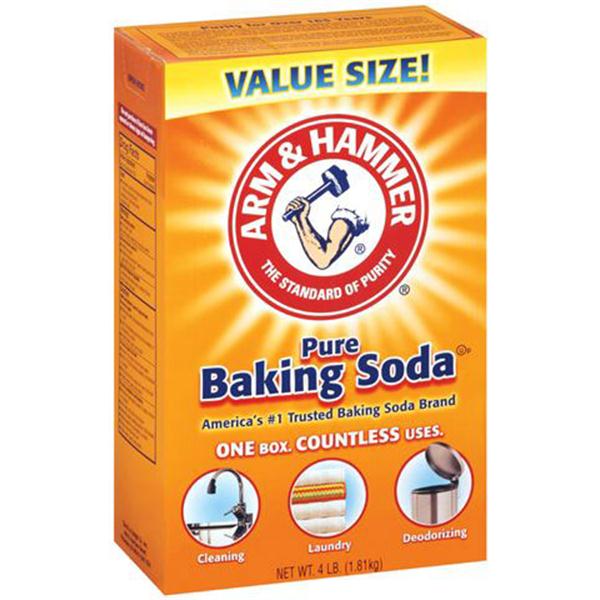 Baking soda normalizes the pH levels of the saliva in the mouth which in turn makes your teeth resistant to bacterial infections. The cleansing property of baking soda exfoliates any bacteria and other foreign particles present in the mouth. (10)
Combine 1/2 teaspoon each of baking soda and salt.
Roll a damp cotton ball in the mixture and place it in-between the affected tooth and cheek.
Leave it on for 3 – 5 hours.
Repeat regularly as needed.
Alternative Method: Apply baking soda directly to the infected tooth. Or else swish your mouth using baking soda (1 teaspoon) diluted water (1 glass).
12. Olive Oil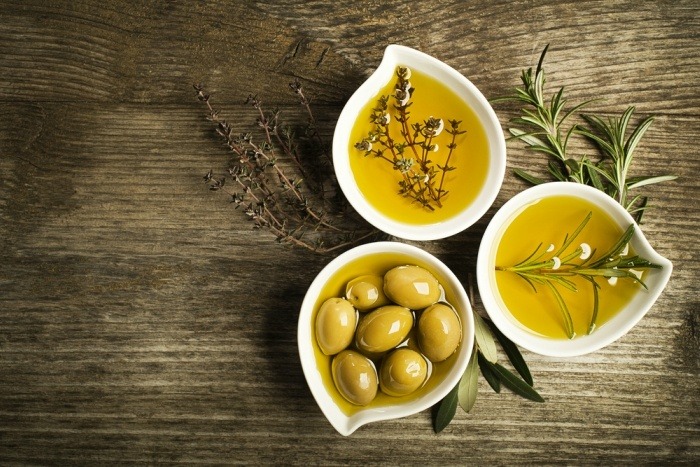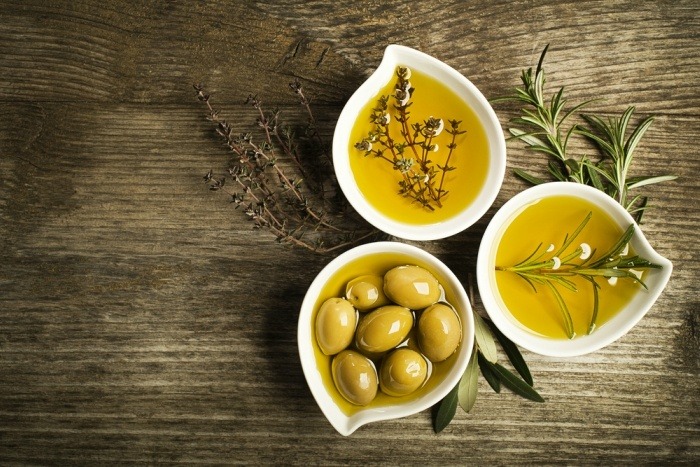 Olive oil contains antibacterial properties which help to combat with the infection causing bacteria. It also helps to provide relief from inflammation and pain.
Using a cotton ball, apply olive oil on the infected tooth and sore gums.
Or else you can take 1 tablespoon of olive oil into mouth. Swish for few minutes and spit out.
You can repeat any process 2 – 3 times in a day.
13. Calendula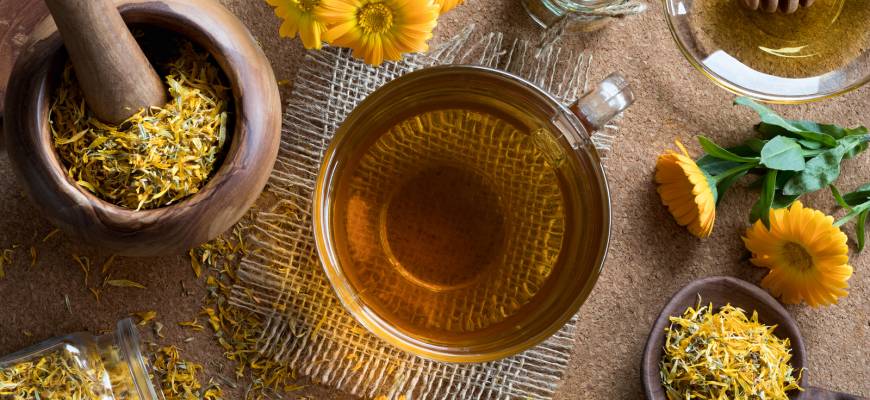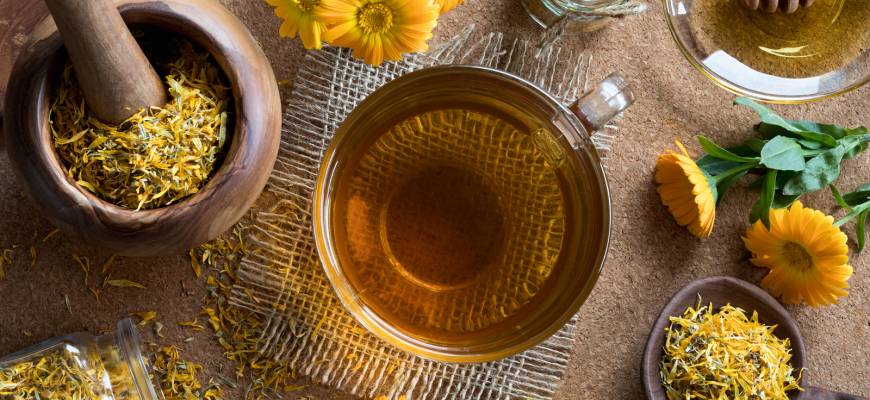 Calendula and its extracts have been used since many ages to treat a wide range of ailments. It contains antiplaque and anti-gingivitis properties. (11) Its leaves help to provide relief from infection, inflammation and pain.
Crush calendula leaves into a smooth paste.
Using a cotton swab, apply the paste on the affected tooth.
Leave it on for 15 – 20 minutes and rinse your mouth thoroughly with water.
Repeat the process regularly as needed.
Alternative Method: Use oral gels or toothpastes containing calendula.
14. Hydrogen Peroxide
Being a natural disinfectant, hydrogen peroxide prevents bacterial growth and prevents it from spreading to other areas. It also helps to reduce inflammation and pain effectively.
Mix 2 teaspoons of hydrogen peroxide and a tablespoon of warm water.
Rinse your mouth with the solution and spit it out.
Repeat the process regularly as needed.
Alternative Method: Using a cotton ball, apply the solution to the affected area. Leave it on for few minutes and rinse off with water.
Related Video
15. Plantain
Plantain contains anti-inflammatory and soothing properties which help to reduce swollen gums. They also help to combat the bacteria causing infection.
Crush few plantain leaves into a smooth paste.
Apply the paste on the affected area.
Leave it on for 20 minutes or until the pain is gone.
Rinse with water thoroughly.
Repeat the method 2 – 3 times daily or as needed.
Related Video
16. Papaya
Papaya is a wonderful fruit which contains a repository of nutrients which helps to combat the infection. Apart from that, it also boosts the immune system to fight the infection from within.
Place a fresh papaya slice on the affected area and gum tissues.
Leave it on for 10 minutes and rinse with an antiseptic mouthwash.
Repeat the method regularly as needed.
Related Video
17. Cold Compress
A cold compress is one of the first things you have to do while suffering from tooth pain. The coolness numbs the nerves carrying pain signals. It also reduce inflammation of the gums and face.
Warp some ice cubes in a clean cloth.
Place it outside the mouth on the infected area.
Leave it on for 10 – 15 minutes.
Repeat the method regularly as needed.
Note: Instead of ice compress, use a frozen bag of vegetables or a cold water bottle.
Related Video
18. Turmeric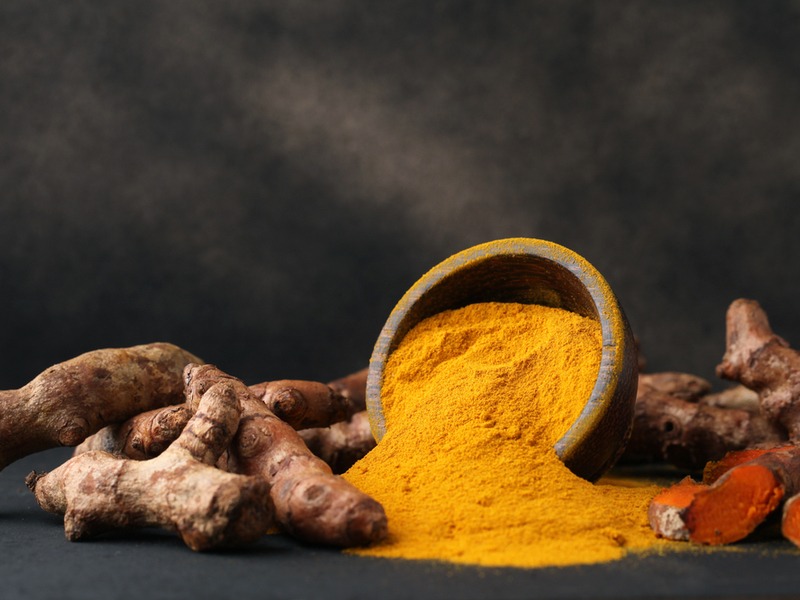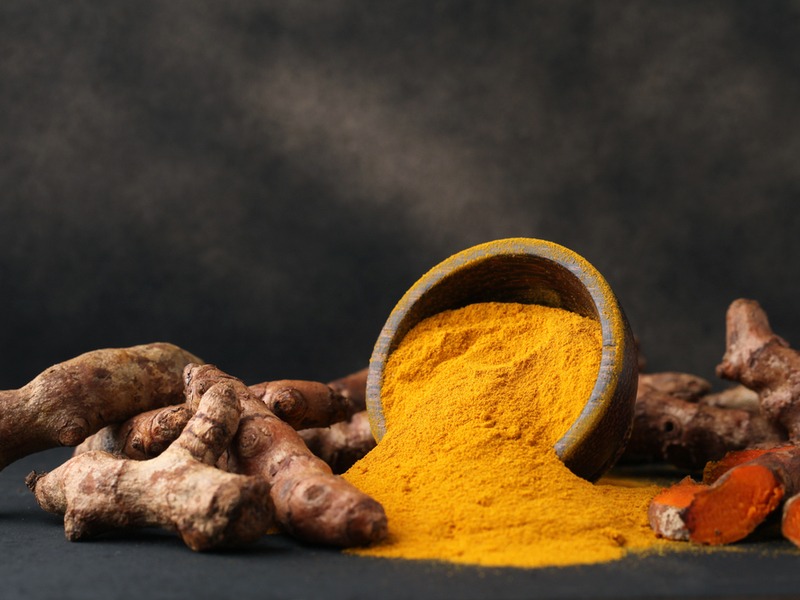 As per a study, it confirmed that turmeric is very helpful for treating gingivitis. As per Indian Journal of Dental Research, it is effective in treating most of them including tooth infection by reducing swelling pain and bacteria. (12, 13) 
Combine 1 teaspoon turmeric powder and water to make a paste. 
Apply the paste on the infected tooth.
Leave it on for 15 – 20 minutes and rinse off with water thoroughly.
Repeat the process 2 times in a day.
Alternative Method: Add 1/2 teaspoon of turmeric powder and 1 teaspoon of salt into a glass of water. Using this solution rinse your mouth. Repeat the process regularly.
19. Tooth Infection Healing Recipe
Last but not least, this recipe helps to provide effective relief in stopping tooth infection and throbbing pain related to it. This a raw food dish so try it only if you are ok to consume it.
Into a glass jar, add 4oz yellow butter, 1 teaspoon cayenne pepper and 1 tablespoon raw honey.
Close the lid and immerse into a bowl of hot water.
Once the ingredients are melted, add ground bison/beef or lamb.
Stir well and consume it.
Luckily I never had to resort to the raw food recipe above since my pain was already resolved by the time I found out about it – shout out to my friend Becky for the recipe! 
[Please Read] – Help is Right Around The Corner
If you have tried one or more remedies on this list and still have some throbbing pain in your mouth, there is truly only one more thing you need to try.
This next solution is bound to be your go-to protocol for overcoming an tooth infection.
All you need to do is click here to rid yourself of that pesky pain once and for all!
Tips and Precautions to Prevent or Treat Tooth Abscess
In addition to home remedies or doctor's treatment, these tips help to speed up recovery and more importantly prevent you from having an abscessed tooth in future.
1. Reduce Intake Of High-Sugar Diet
Consuming a high-sugar would eventually causes tooth decay which further leads to an abscessed tooth as bacteria can quickly thrive on sugar. If you are thirsty, drink healthier thirst-quenchers instead of sugar-rich drinks.
2. Avoid Acidic Beverages
Examples of these beverages include lime juice, lemon juice, and cranberry juice. The acid content in these beverages are high enough to erode teeth enamel if consistently consumed. Below are some tips to note when you drink these beverages
Sip acidic drinks with a straw rather than drinking them, to avoid tooth enamel erosion.
Rinse mouth with water after drinking acidic beverages.
Wait for about 30 minutes before brushing your teeth after consuming acidic beverages, so the toothbrush does not rub acid on the teeth which further damage your teeth.
3. Good Oral Hygiene
Good oral hygiene is the first defense you can create to prevent tooth decay. A regular dental routine to maintain a good oral hygiene includes brushing, flossing and rinsing. Apart from dental routine, it is also important to choose toothpaste with some natural ingredients.
Replace your toothbrush once in every 3 months of use or when it gets blunt or frayed. Ensure you engage in routine dental flossing. Dental flossing does not only help remove plaque and particles of food, but it also reduces the risk of tooth decay, tooth abscess and other gum diseases. Using a medicated mouth wash can also help remove bacteria and prevent plaque buildup.
Brushing
 It is recommended to brush twice in day (in the morning and night) for 2 minutes. Below are few tips you should follow while brushing.
It is recommended to use a tooth brush with soft bristles. Brushing with hard bristles can lead to enamel erosion.
It is very important to change your tooth brush once in 2 – 3 months as they wear out quickly and become less effective in removing tartar or plague on the teeth.
Brushing your teeth in circular motions is the best cleaning practice which ensures maximum clean up.
On an average, tooth decay is mostly observed in molars (grinding teeth) so clean them with extra care.
Don't consume anything till 30 minutes after brushing.
Don't brush immediately after consuming carbonated drinks because the alkaline level in the mouth will be increased. The saliva needs sometime to reduce the alkaline level, so it better brush after 30 minutes of consumption.
Brushing your tongue not only refreshes your breath but also cleans the bacteria present on it.
It doesn't really matter whether you use a manual or electric tooth brush. Depending on your convenience you can use any of the two.
Flossing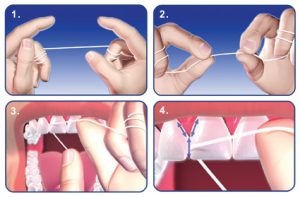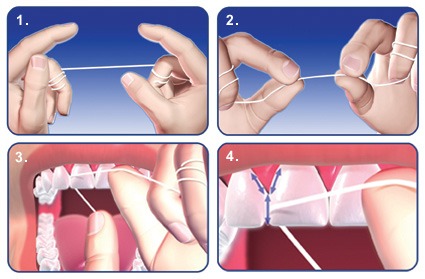 ​Flossing is an important regimen of oral hygiene. It helps in removing the food particles and plague under the gum line and between your teeth. It is advised to floss your teeth at least once in a day ideally night time. Below is the detailed description of how to floss your teeth.
Use about 18 inches of floss.
Slide the floss gently in the area between teeth and gum.
Gently stroke 8 to 10 times, up and down to dislodge the food and plaque.
Avoid snapping the floss in between the gums.
If you have teeth very close to each other and find it difficult to slide the dental floss or not fan of dental flossing then you can use interdental brushes.
Mouth Rinse
Rinsing will help you remove food particles and debris from your mouth. Yet it is not alternative for brushing and flossing. There are many mouthwash products available in the market. It is good to choose alcohol free mouthwash with fluoride. If you want to avoid chemicals based mouthwashes then salt water is the perfect, safe and most effective alternative. Apart from rinsing, salt water also heals sore throat and gum sores.
Click below for a good medicated mouth wash to add to your dental routine.
4. Fluoride
Use fluoride toothpaste to brush teeth gently twice every day. You can also use an antiseptic or fluoride mouthwash. Fluoride keeps the teeth plaque-free and inhibits survival of bacteria in the mouth
5. Protect Mouth From Injury
If you participate in high impact sports such as hockey, basketball, football, and lacrosse then it is better to wear a mouth guard to protect teeth from injuries. If you have the habit of grinding teeth then you would need a mouth guard.
6. Regular Dental Visit
It is always advised to visit a doctor at least 2 times in a year for a check-up and cleaning the teeth. This helps to find out any cavities or infection in early stages thus your tooth gets saved.
7. Avoid Constant Snacking
Constant snacking means food and debris would always get stuck between your teeth, encouraging bacterial growth. If you feel like snacking, try healthy mouth-cleansing choices such as apple, celery, and carrots.
8. Avoid Pencil Chewing
Chewing pencil may cause the teeth to break, risking an infection. If you chew pencil out of anxiety, stop it and try chewing sugarless gum. This boosts production of saliva which helps to cleanse your mouth, flush off the toxins and food debris.
9. Avoid Caffeine
Coffee makes your mouth dry, this restricts the flushing of bacteria and food debris. This in turn would eventually decay your tooth.
10. Quit Tobacco Smoking
Smoking damages gums and teeth, attracting bacteria to infect them. Smoking also erodes the tooth enamel slowly.
11. Avoid Binge Eating
Binge eating may sometimes lead to vomiting. Since vomiting is acidic, it can cause erosion of teeth, and an eventual decay.
12. Analgesics
Use over-the-counter pain medications such as acetaminophen, ibuprofen, and diclofenac which helps to reduce the pain and swelling or make it bearable.
13. Stay hydrated
This keeps saliva flowing in your mouth freely. Saliva helps to cleanse the mouth steadily, preventing attachment of bacteria to your teeth.
Related Video
Other Causes Of An Abscessed Tooth
Here's a detailed description of causes that lead to abscessed tooth. Understanding the causes helps to prevent tooth infections in future.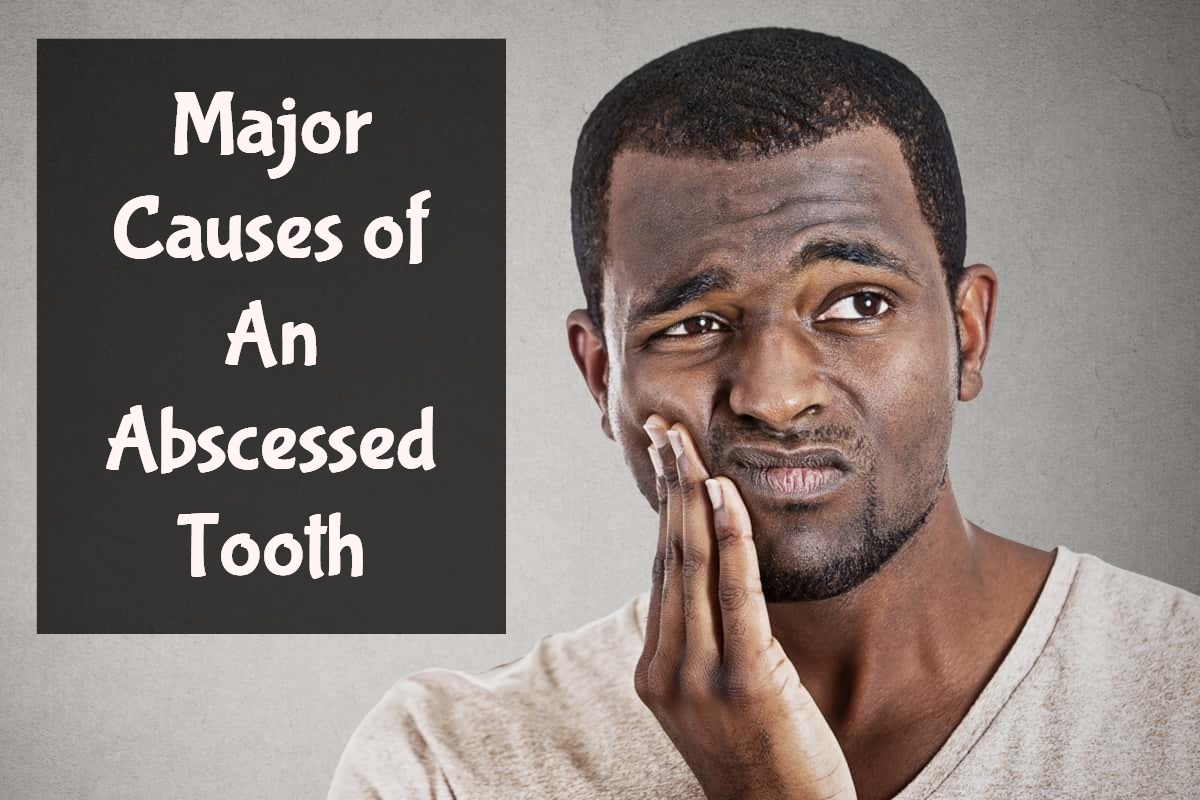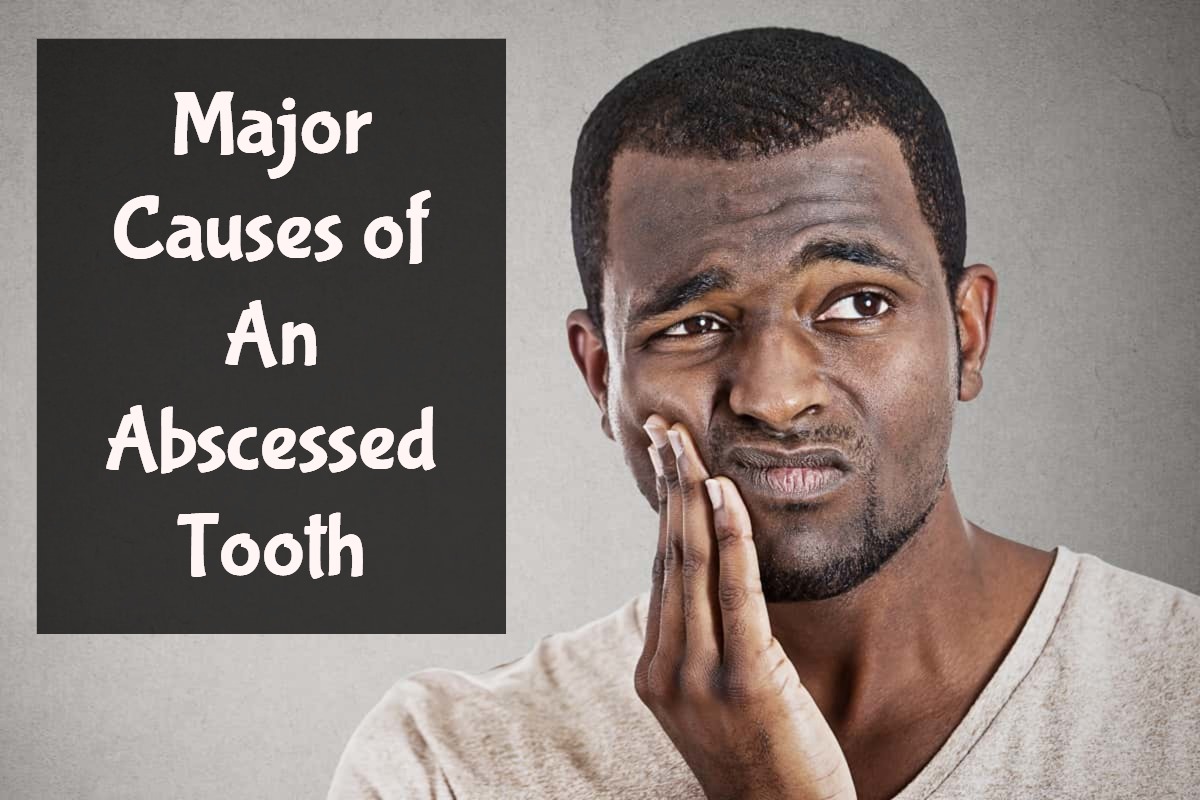 1. Tongue Piercings
Tongue piercings may cause teeth to break, leading to dental repair which may further increase the risk of infection. Additionally, tongue piercings encourage build-up of bacteria in the mouth, increasing the risk of a tooth infection.
Tongue piercings may also get infected, causing a potentially fatal situation which could obstruct your airway and causing death.
2. Teeth Grinding
This is also called bruxism and may be inherited or caused by stress. When you grind your teeth, you may break the teeth, chip it, leading eventually to loss of a tooth or two. Tooth loss increases the risk of having it abscessed.
3. Smoking
Smoking causes your mouth to dry out and also increase the amount of plaques and debris in the mouth. These factors encourage bacterial growth and cause tooth decay. Additionally, smoking causes gum disease and mouth cancer, both of which may cause tooth damage and loss.
Complications Of A Tooth Abscess
If left untreated, it may lead to serious complications including:
Infection of the jaw bone
Spread of the pus cells through some vessels to the brain which could be fatal.
Spread of the infection to other areas of the mouth in a condition called Ludwig's angina
Death of the skin tissues around the abscess.
Related Video
How Do Doctors Cure Abscessed Tooth?
A dentist can easily tell if you are having a tooth abscess just by examining it and asking some questions. However, if the abscess is very large or your symptoms such as fever and facial swelling are so severe, he might ask to undergo some tests to determine the nature of the abscess and rule out complications.
Some of these tests include:
Complete blood count and blood culture: To check if the infection has spread to blood stream and to detect the bacterium causing it.
Needle aspirate: Here a sample of the abscess is collected with a needle and the sample is analyzed to detect which bacterium caused this issue.
Imaging studies: A plain X-ray of mouth helps to provide information on the level of teeth damage and surrounding structures.
The primary treatment for a simple tooth abscess involves draining the abscess with a needle and syringe also known as root canal treatment.
However, if the damage done to your tooth is extensive, the tooth may be extracted at once. Sometimes, he would suggest that your wisdom tooth be removed as well since it is common to get infected and abscessed.
So the extent of the infection and the severity of your signs and symptoms determine the course of treatment your doctor would recommend for you.
Urgent treatment is needed when drugs or home remedies have failed to resolve symptoms, or if the infection has spread to the head or neck, or when breathing becomes difficult. Then the doctor would place a tube through your mouth or via an incision in your neck into your throat to keep air flowing in.
Related Video
Medicines that cure tooth abscess
Antibiotics are prescribed if the abscess is localized to tooth alone. They help to stop the growth of the offending bacteria and kill them as well.
Common antibiotics your doctor would prescribe penicillin, metronidazole, azithromycin, or amoxicillin-clavulanate.
Stages of Abscess Tooth
Understanding the exact infection stage can help to deal with the tooth abscess effectively. Let us see a detailed description and stages of tooth abscess here.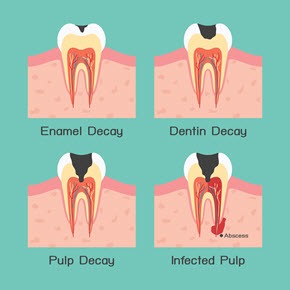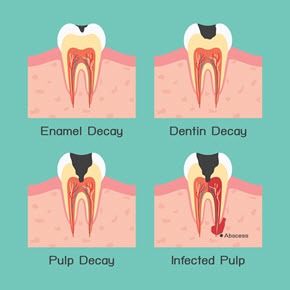 A tooth is a calcified structure which contains three layers – enamel, dentin and pulp. Enamel is the hardest and protective layer surrounding the tooth.
Beneath the enamel, dentin consists of living tissue and tubules which communicate with the teeth nerve. Pulp is the innermost layer of the tooth which contains nerves, blood vessels and pulp cells.
Stage 1 – (Enamel Decay):
Though enamel is the hardest part of the tooth, it can chip, crack and wear away. Accidents, acid refluxes, excessive soft drink consumption and alcohol consumption can lead to enamel erosion. When food particles or foreign substances enter in to the enamel, cavity is informed. You can observe discoloration of the tooth in this stage. Proper hygiene, balanced diet and topical healing applications can help you restore to tooth.
Stage 2 – (Dentin Decay):
The cavity tunnels its way in to the tooth and reach the inner dentine layer. At this level, tooth becomes sensitive to the cold and hot temperatures. At this stage doctor suggests restoration that includes drilling, cleaning and filling with composite.
Stage 3 – (Pulp Decay):
Further to the dentin layer, the cavity now reaches its way into the pulp causing infection. The blood vessels, nerves and pulp cells slowly die. In this stage the pain becomes severe and constant. At this stage doctor suggests a root canal treatment.
Stage 4 – (Infected Pulp or Tooth Abscess):
When the pulp is completely destroyed, the body defense mechanism develops pus to trap the infection from spreading into the blood stream. This pus filled swelling is referred as tooth abscess. The pain becomes severe and you can observe swelling and redness on the jaw and neck. At this stage a dentist recommends a tooth extraction.
If tooth abscess is neglected or ignored, the infection spreads to the bone and jaw which can cause serious life threatening complications.
How Does a Weak Immune System Result in Tooth Decay?
An imbalance in hormones leads to a weak immune system. When the endocrine glands (hormone secreting glands) function improperly, hormone gets imbalanced. Due to improper diet, stressful lifestyles and less physical exercise will make endocrine glands function inappropriately. Understand which foods affect the functioning of endocrine glands. Below is the detailed description of which glands and how they affect tooth decay.
Pituitary Gland: Pituitary gland is also known as master gland, has two sections – anterior pituitary gland and posterior pituitary gland. The main role of posterior pituitary gland is to work with pancreas to control blood sugar. Imbalanced blood sugar levels can lead to tooth decay. If the posterior pituitary gland cannot regulate blood sugar properly, an imbalance takes place and phosphorous will be pulled out from bones and teeth. The main reason behind the imbalance in functioning of posterior pituitary gland is white sugar. The posterior pituitary gland can be brought back to normal by reducing sugar consumption.
Thyroid Gland: The thyroid gland works with anterior pituitary gland to maintain the calcium levels in the blood. If it does not work properly then blood calcium levels get imbalanced. To maintain the balance, calcium from boned and teeth are drawn out which leaves them weak.
Sex Glands: When testosterone and estrogen levels increase, phosphorous levels in the blood also increase. This results in inflamed gums.
Hypothalamus: Hypothalamus works with parotid gland (largest salivary gland present in the jaw). When hypothalamus communicates with parotid gland, it generates parotid hormone. This parotid hormone triggers a moment mineral rich fluid. This mineral rich fluid is transported to teeth through dental lymph (microscopic channels) in our teeth. This mineral rich fluid is responsible for remineralization of the tooth. Remineralization makes teeth stay strong and defend it from external damaging properties. If the hypothalamus stops signaling parotid gland to release the hormone, the mineral rich fluid will not generated and transported to the teeth. Over the time, teeth get weak and lose its capacity to defend itself, thus leads to tooth decay.
Glands can be brought to proper health by consuming proper diet. With proper working glands, one can even reverse tooth decay.
Can You Save an Abscessed Tooth?
It depends on the severity of the infection. If the infection is not spread to root of the teeth then doctor will drain out the infection and fill the gap with dental fillings. If the infection has spread beyond then the tooth will have to be extracted to avoid further complications.
Who are More Prone to Abscess Tooth?
Anyone who avoid getting treated for a cracked, chipped and deep cavities.
People with diabetes and who are undergoing chemotherapy, radiation cancer treatment
People with weak immune system, auto-immune diseases are also at the risk.
Conclusion
Tooth abscess is an infection of teeth and surrounding structures with a collection of pus inside it. You could have an abscessed tooth and show no symptoms at all or you could experience symptoms like pain and swelling in the affected area and jaw.
Factors which lead to infection and abscess formation are high sugar diet, coffee, dehydration, tooth injury, smoking, alcohol intake, and poor oral hygiene.
Depending on the severity of damage, you may need just home remedies or dental help.  In mild cases, home remedies, surgical drainage of abscess and antibiotics are prescribed. In severe cases where the tooth is extensively damaged, it is totally removed.
For those of you currently in pain due to your tooth infection, there is still hope!
I was in your shoes and know there is an easy​ way out of it.
So don't fret, and know that you can click here for abscess tooth pain relief.
References