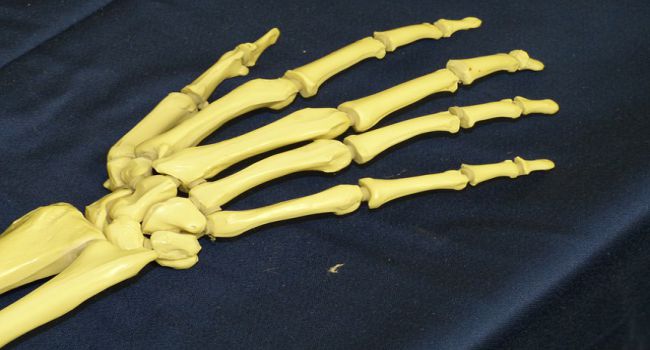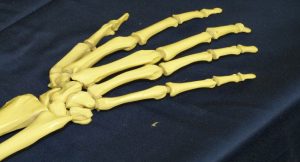 Are you suffering from Arthritis? You are not alone!
One in five Americans is suffering from Arthritis. Arthritis can cause dysfunction of joints, stiffness, swelling and lot of pain.
Medicines alone won't get you very far to reduce arthritic joint pain unless you complement it with effective home remedies. Here is a list of 10 proven yet simple home foods that can help to reduce arthritic joint pain.
These foods are packed with essential ingredients to fight Arthritis by improving patient's immune system.  Adding them to be part of your daily life will significantly help to change your life. Of course, everyone is different, so not everyone gets the same result. But one thing is certain, adding these super foods to your daily routine will help to reduce Arthritic joint pain significantly. We hope this info-graphics will help you decide which one would suit you the best.


Share this image on your site!
Arthritis causes severe joint pain caused by inflammatory agents. Here is a list of 10 simple home remedies that you can take to reduce your joint pain. They are all easy to make at home and rich in anti-inflammatory elements and antibiotic components. You will start seeing results in weeks.
1. Thyme Tea
Why?
With high diuretic ingredient, Thyme tea helps to lower your body's viral load with increased urination. It acts as a stimulant to increase blood circulation while reducing/regulating blood pressure. Rich in anti-oxidants, Vitamin A, B-Complex & C and Folic Acid.
When?
Drink Thyme tea every day in the morning.
How?
Pour boiled water over thyme and leave it to soak for 2-5 minutes. Strain the tea and add honey (optional) for taste.
2. Boiled Cinnamon with Honey
Why?
Cinnamon works blood circulatory stimulant with high antibiotic components while honey adds rich antioxidants & energy enhancing elements to the drink.
When?
Consume regularly in the early morning or in the night before bed for significant decrease in joint pain.
How?
Take a glass of hot water and add 1 tsp of cinnamon powder. Allow it to cool a bit and add 2 tsp of honey. Mix the solution thoroughly before drinking.
3. Garlic Milk
Why?
Milk, with rich calcium helps to form healthy bones while Garlic complements it with essential sulphur, which helps in collagen production and in turn helps to form cartilage tissue (used as joint cushions).
When?
Consuming Garlic Milk on a daily basis will help to reduce inflammation and the joint pain associated with arthritis.
How?
Take a glass of milk, add water & minced garlic to it. Boil the mixture in a medium flame. Keep stirring until it reduces to half the amount. Add sugar or honey for taste. Drink it when hot.
4. Green Tea
Why?
Studies have shown that Green tea has a substance called EGCG, which helps to stop interleukin-1 (one of the stimulant of inflammation); thus, reducing the progression of arthritis.
When?
You can drink Green tea up to 4 times a day.
How?
Boil the green tea leaves in water. Strain the tea and add honey (optional) for taste.
5. Apple Cider Vinegar with Honey
Why?
Apple Cider Vinegar contains good minerals such as phosphorus, magnesium, potassium and calcium. It even reduces the calcium build-up in bone joints, which causes stiffness in joints.
When?
You may take up to 3 times a day. However, start with one cup a day for first 2-3 days. Diabetes patients can avoid honey if necessary.
How?
You can create a mixture of Apple Cider Vinegar and water and add honey to taste.
6. Fish / Fish Oil
Why?
Fish / Fish oil has rich Omega 3 fatty acids which has been proved to contain essential anti-inflammatory elements. Vitamin D present in Fish oil help to rebuild / repair damaged cartilage between the joints.
When?
Based on your daily meal size, try to add a good portion of it.
How?
Choose fish oil supplements or oily fishes such as trout, salmon, mackerel, etc.
7. Power Veggie Salad
Why?
Brussels sprouts, Cabbage & Broccoli contains sulforaphane, a component that helps to reduce or slow down the cartilage damage of joints.
When?
Whenever you feel like (or) replace one of your meal with this salad.
How?
You can take it raw (mixture of any cruciferous family veggies – namely Broccoli, Cauliflower, Brussels sprouts, and Cabbage). Alternatively, you can stir fry the cut veggies to add taste.
8. Healthy Nut Snack
Why?
Nuts are rich in monounsaturated and polyunsaturated fats, which helps to reduce cholesterol and in turn prevents heart disease risks caused by certain arthritis types. Some nuts even have anti-inflammatory elements (Omega 3 fatty acids).
When?
One servicing during your snack time (one ounce of nuts).
How?
Take a mixture of walnuts, peanuts, almonds, pistachios in equal proportions and mix them. You may replace the nuts with Flax Seeds and Chia seeds and have them with Yogurt.
9. Turmeric Ginger Tea
Why?
Turmeric and Ginger proved to have anti-inflammatory properties, which can help to relieve pain from joints. Turmeric can help in reducing joint swelling caused by rheumatoid arthritis while ginger is considered to have the same effect of NASID (non-steroidal anti-inflammatory drugs).
When?
Once a day in the morning or night.
How?
Here is how to use turmeric for pain. Boil water in a saucepan. Add minced ginger, cinnamon & turmeric. Stir the mixture for 10 minutes under medium heat. Strain the mixture to remove solid particles in a large glass. You may choose to add lemon wedge or honey for taste.
10. Epsom Salt with Fresh Lemon Juice
Why?
Epsom salt contains high levels of magnesium, which reduces acidity level in the body caused by arthritis. Keeping the PH level balanced helps to reduce inflammatory diseases.
When?
Once a day. Advisable to consult your physician (if taken orally).
How?
Oral Intake: (consult your physician for advice) Mix the salt crystals with lemon juice to avoid bitter taste. Epsom Salt Bath: Dissolve the salt crystals in the bath water and bath in it. The skin will easily absorb the magnesium.