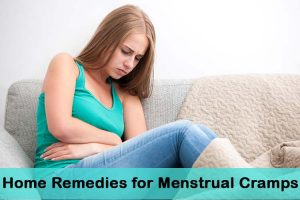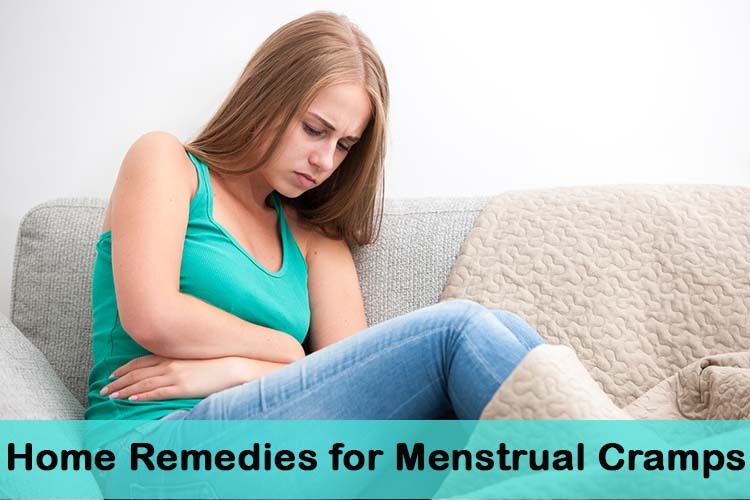 Dysmenorrhea, more commonly known as menstrual cramps, are dull, throbbing, or cramping pains in the lower abdomen, experienced by most women just before or during their monthly periods. Prostaglandin hormone is what causes menstrual cramps and inflammation during a woman's period. However, there may  be other causes like endometriosis, uterine fibroid, pelvic inflammatory disease (PID), cervical stenosis, and adenomyosis.
Other symptoms include nausea, vomiting, sweating, dizziness, loose stools, and pain in the lower back and thighs. Women facing this problem have little to no interest to doing regular activities. The problem lessens with age and often disappears once women have given birth.
Treating such cramps with medicines is usually not suggested. But that does not leave you with no option. You can use natural remedies for menstrual cramps that work well for quick relief. Keep reading to learn about such remedies and more!
Home Remedies for Menstrual Cramps:
Are you wondering how to relieve menstrual cramps? Here are some effective and easy DIY cramp relief home remedies for you:
1. Cinnamon Tea
Cinnamon contains anti-inflammatory and antispasmodic properties that ease menstrual cramp symptoms. Therefore, it is the best tea for menstrual cramps.
Process:
Steep a teaspoon of ground cinnamon powder or a stick of cinnamon in a cup of boiling water for 10 minutes.
Steep a tea bag in the water for 2 – 3 minutes.
Add honey or sugar for taste, if desired.
Drink regularly to get relief from the cramps.
Note: Alternately sprinkle cinnamon in your breakfast, on toast, or on sweet rolls.
2. Ginger
Ginger lowers pain levels causing prostaglandins and soothes cramps and calms the stomach.
Methods:
Eat ginger raw or cooked the form of ginger ale, cookies, snacks, or candies.
Boil slices of ginger, honey, and a pinch of salt for 4 – 6 minutes and drink twice daily.
Steep ½ teaspoon of ginger (either dried powder or grated) in a cup of boiling water for 3 – 5 minutes and drink three times daily for best results.
3. Peppermint
Peppermint is a well-known remedy for cramps and tea for period pain as it is a natural muscle relaxer and appetite suppressant.
Process:
Add a teaspoon of dried peppermint leaves or powder to a cup of boiling water.
Remove the heat and steep for 3 – 5 minutes.
Strain the tea and add sugar, if desired.
Drink 1 – 2 times daily.
Note: Suck on peppermint candies for added relief.
4. Chamomile Tea
Chamomile contains natural anti-inflammatory properties which reduces the prostaglandin production and relieves cramps.
Process:
Stir a teaspoon of dried chamomile powder in a cup of boiling water.
Steep for 5 – 10 minutes.
Strain the tea and drink slowly.
Drink regularly to prevent cramps.
5. Basil
Basil contains caffeic acid which has an analgesic or pain-killing effect. Thyme also contains high caffeic acid properties which prevent the cramps.
Process:
Boil 2 tablespoons of thyme or basil leaves and a pint of boiling water.
Stir well and steep for 5 – 7 minutes.
Cover tightly and leave to cool for 10 – 15 minutes.
Drink ½ – 1 cup hourly to get rid of pain.
6. Heat or Hot Compress
Applying heat or hot compress to your lower abdomen and lower back may helps to relieve pain as effective as over the counter medicine and this is one of the most common and oldest remedy.
Methods:
Place a warm heating pad or hot water bottle on your abdomen.
Take a warm bath or use a hot towel.
Create a heating pad by cutting and sewing together two pieces of fabric. Leave a hole at the top, fill with rice, and sew up the hole. Microwave for 2 – 4 minutes and place on your abdomen to get relief from period cramps.
7. Parsley
Parsley treats the cramps, increases menstruation, and regularizes monthly periods.
Process:
Blend parsley, beet root, carrot, and cucumber to extract the juice.
Drink a glass daily for best results.
8. Exercise:
Exercise releases endorphins which acts as natural pain killer and mood lifter. Exercising daily during menstruation, even walking, will relieve the cramps.
Yoga is a gentle exercise that releases endorphins and prevents the cramps.  It also increases blood flow to reproductive organs, relieves stress, and gives relaxations. Restorative yoga poses are good to ease the cramps.
Are you also interested in home remedies to lift up sagging breasts or reduce breast size at home? We've built up a few posts for you!
9. Diet
Poor nutrition can lead to deficiencies which will worsen menstruation symptoms. Include essential vitamins and nutrients in your diet to rid cramps.
Drink as much water as possible to prevent painful bloating during menstruation.  Drink warm or hot water will increase blood flow to the skin and relax cramped muscles.
Eat water-based food or fruits such as celery, watermelon, cucumber, berries, and lettuce to increase hydration and get relief from cramps.
Eat foods containing calcium such as milk, other dairy products, sesame seeds, almonds, and leafy green vegetables to reduce muscle cramping during menstruation.
Eat foods containing vitamin B, especially vitamin B6, such as brown rice to reduce bloating.
Eat foods containing vitamin E such as olive oil and broccoli for relief from the cramps.
Eat foods rich in magnesium such as walnuts, almonds, and pumpkin seeds to absorb calcium and ease cramps.
Eat foods rich in iron such as chicken, fish, and green leafy vegetables to replace the iron lost during menstruation.
Avoid fatty foods, alcohols, chocolates, carbonated beverages during such cramps. They cause bloating and water retention, making cramps worse.
Avoid coffee and other caffeinated products. Instead, eat soothing ginger, drink hot water with lemon or take mint tea to relieve menstrual cramps.
Eat yogurt and banana to soothe cramps.
Flax seeds reduce prostaglandin production (responsible for menstrual pain or cramps) in the body due to its herbal properties. Consume 2 tablespoons of flaxseeds daily for best results.
Swallow 2 teaspoons of apple cider vinegar (ACV) after each meal.
Tips:
Relax and listen to soothing music, read a book, or engage yourself in any interesting activity as anxiety and stress will make cramps worse.
Women who stay warm will be less prone to such cramps.
Take vitamin D regularly to help cure these cramps.
Apply a few teaspoons of warm olive oil to the stomach and leave for 15 – 20 minutes.
Take a mineral bath to get relief from cramps. Add a cup of sea salt and a cup of baking soda to water. Soak for 15 – 20 minutes to relax muscles.
Acupuncture, a traditional Chinese treatment of sticking the skin with small needles to stimulate certain pressure points, effectively relieves the cramps
Menopausal stage is also one of the things that happen to women as they grow older. Check out the top home remedies for menopause you need to know.
Have you tried any of these methods? Do you know how to get rid of menstrual cramps using other methods? Are you following top health bloggers online to learn more about a healthy lifestyle? Share your experience with us!