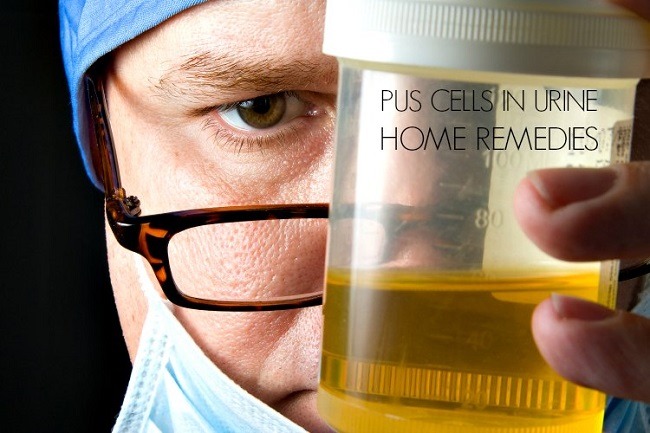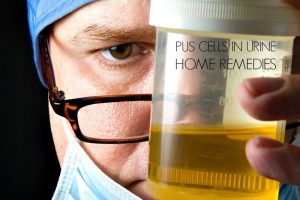 Pyuria, a condition characterized by excessive pus cells in the urine, is an early sign of kidney, bladder, and urinary tract problems. Pus consists of bacteria, dead white blood cells, and other cellular matter, and it is a symptom of infection.
Pus cells in men should be up to 5 pus cells/hpf and for women, it should be 10 pus cells/hpf (high power field of microscope). Pus is thick glue substance and it is in whitish or yellowish or slightly green in color.
Two main causes of this infection are Urinary tract infection (UTI) is more common among women than men. This is because the female urethra is shorter, which means it's easier for bacteria to transmit and sexual transmitted diseases.
Fungal and viral infections, kidney stones and problems, chemical poisoning, anaerobic bacterial infections, cancer of urinary or genital organs, certain infections in the prostate glands in men, tuberculosis of urinary tract are some other causes.
The symptoms include fever, abdominal cramps, foul-smelling urine, the constant urge to urinate, cloudy urine, vomiting, and pain or burning while urinating. When left untreated it can cause serious kidney problems and permanently damage your overall health.
Healthcare professionals usually proscribe antibiotics to treat it, but these can damage the balance of good and bad bacteria in the body if used for long periods, and lead to other problems. The simple home remedies listed in this article are safe, natural, and effective home remedies to treat kidney pain and they carry no side effects.
Home Remedies for Pus Cells in Urine:
1. Fluids
Everyone should drink at least 8-10 glasses of water a day. Water flushes bacteria from the urinary tract, toxins from the body and keeps it hydrated so it can function properly. In addition to water, drink organic fruit and vegetable juices and coconut water, and eat fruits that contain a lot of liquid. These contain the vitamins and minerals your immune system needs to protect against infection.
2. Cranberry Juice
Cranberries are perhaps the best fruit juice for treating UTI. They are a rich source of catechin, anthocyanins, triterpenoids, flavonoids, and ascorbic, malic, citric, quinic, benzoic, and glucuronic acids.
Benzoic acid help to balance the pH of the urine. Cranberries also contain two essential compounds, called fructose and proanthocyanidin, which prevent E. coli and other bacteria from adhering to the bladder and uroepothelial cells.
Eat fresh cranberries.
Or Mix 1/4th glass of cranberries juice with 3/4th glass of water (OR) 1/2 glass (equal quantities) of water and cranberry juice.
Drink this juice 2 to 3 times daily.
3. Uva Ursi
Uva Ursi, also known as bearberry, prevents cystitis, nephritis, urethritis, pyelitis, pyelonephritis, and other urinary tract infections. Uva Ursi contains a compound called glucoside Arbutin, which acts as an antiseptic and reduces inflammation.
Bearberry is also a mild diuretic, which means it will detoxify the urinary tract by causing you to urinate more frequently. Be aware that Uva Ursi contains tannin, which is not recommended for pregnant women. Uva Ursi is available in supplement form, and you can use it by following the processes outline below.
Process 1:
Boil a cup of water.
Add 1 teaspoon of dried Uva Ursi leaves.
Let steep for 15-20 minutes.
Strain and drink.
Drink 3-4 times daily to get rid of pus cells in urine.
 Process 2:
Fill a bowl with water.
Stir in 1 teaspoon of dried Uva Ursi leaves.
Let soak 12 hours.
Strain and drink.
4. Garlic
Garlic is a natural antibiotic and a mild diuretic. It also strengthens the immune system. Use garlic in your cooking or try the methods outlined below.
Process 1:
Crush 2 cloves of garlic.
Chew them for a few minutes or swallow with water on empty stomach in the morning.
Follow this daily to reduce pus cells in urine.
 Process 2:
Peel and mince 2 garlic cloves.
Add them to a cup of boiling water.
Remove from heat and let steep 10 minutes.
Strain and drink.
Repeat 3 times daily.
 Process 3:
Peel and mince 2 cloves of garlic.
Mix them with 1 tablespoon of olive oil.
Consume this mixture daily.
5. Baking Soda
Sometimes high level of acidin the body leads to pus cells in urine. Baking soda helps to neutralize excessive acid in the digestive system and restore the pH balance of the urinary tract.
Process:
Mix ½ teaspoon of baking soda into a glass of water and drink it.
Drink twice a day.
6. Yogurt
Yogurt contains good bacteria, known as probiotics, which help to fight off bad bacteria in the digestive and urinary systems. Yogurt will restore some of the good bacteria destroyed by the antibiotics your doctor may proscribe for UTI.
Yogurt is also a mild diuretic, so it helps to flush toxins from the body by increasing the frequency of urine and this in turn prevents the bacterial infections of the vagina and urethra.
Process 1:
Eat a cup of plain, unsweetened yogurt twice a daily.
Process 2:
Mince 2 tablespoons of onion.
Mix into plain unsweetened yogurt.
Eat daily to reduce the problem.
 Process 3:
Peel and chop or grate half a cucumber.
Mix into plain, unsweetened yogurt.
Eat daily.
7. Watercress
Watercress contains magnesium, calcium, and phosphorus, and vitamins A, C, and D. It Also contains mustard oil glycosides and other essential oils that fight bacteria. The potassium, iron, and iodine in watercress promote cell formation and, as a natural diuretic, it aids the kidneys in flushing out toxins.
Process 1:
Boil a cup of water.
Stir in 2 teaspoons of fresh chopped watercress leaves.
Remove from heat and let steep 15 minutes.
Strain and drink.
Drink this tea 2 times a day.
 Process 2:
Pour 4 cups of cold water over 2 teaspoons of fresh chopped watercress leaves.
Let soak overnight.
In the morning, strain and warm a cup of liquid for 2 minutes and drink.
Drink one more cup in the evening.
8. Onions
Onions contain sulphur, flavonoids, and potassium. They have antiseptic, anti-inflammatory, anti–fungal, anti–thelmitic, anti–coagulant, and analgesic properties, all of which help to prevent infection. Onions are also a mild diuretic that prevents the water retention and help cleanse the urinary tract.
Process 1:
Rub half onion on the loins to increase the urine output to relieve from the problem.
Mix sugar with onions and eat in the morning on empty stomach to prevent the retention of urine in the bladder.
Process 2:
Bring 2 cups water to a boil.
Stir in ¼ cup of chopped onion.
Reduce heat and simmer until half the water dissolves.
Strain and drink daily.
9. Basil
Basil has anti–inflammatory, anti–bacterial, anti–oxidant, anti–viral, and diuretic properties which reduces the pus cells in urine caused by cystitis urinary tract infection. It prevents kidney stones by detoxifying the urinary tract and reducing uric acid in the blood.
Process:

In the morning, on an empty stomach, chew 4-5 fresh, washed basil leaves and sip water 5 times.
Do this again before bed.
10. Alma or Indian Gooseberry
Alma, or Indian gooseberry, contains vitamin C, which strengthens the immune system to protect against bacterial infection. It also helps flush toxins from the body and soothes the inner layers of the bladder to suppress the frequent need to urinate.
Process:
Mix 2/3 cup of Indian Gooseberry juice with 1 ½ tablespoons of raw honey.
Drink this mixture 2-3 times daily.
11. Coriander Seeds
Coriander seeds or cilantro or Chinese parsley are diuretic, and they contain a volatile oil called linalool, which reduces flatulence and regulates the digestive system. They also fight fungal and bacterial infections and relieve the burning sensations that come with UTI.
Process 1:
Crush 250 mgs of dry coriander seeds with a mortar and pestle to remove shells.
Mix equal quantities of coriander seeds and powdered sugar.
Store in a jar and leave for overnight.
Twice a day, mix 1 ¼ teaspoons sugar-coriander into a cup of water and drink it.
Don't eat anything within 1 hour of taking this mixture.
Repeat in the evening by not eating anything after lunch.
Repeat twice a day for a week to prevent pus cells.
Process 2:

Soak 10 gms of coriander seeds in a glass of water overnight.
Next day morning grind these seeds with the water.
Strain it and drink this infusion by mixing with sugar candy.
Drink regularly to prevent the pain and discomfort caused by it.
12. Vitamin C
Vitamin C strengthens the immune system to fight against infection, and it increases the acidity of urine, which prevents the growth of bacteria in the urinary tract. Eat the foods listed below to get tons of vitamin C.
Indian Gooseberry
Oranges
Lemons
Guava
Kiwi
Grapefruit
Pineapple
Papaya
Bananas
All types of berries
Green and red bell peppers
Cabbage
Cantaloupe
Broccoli
13. Cucumber Juice
Cucumber contains molybdenum, sulfur, manganese, potassium, silica, calcium, phosphorus, sodium, vitamins A, C, and B, and folic acid. Cucumbers are also about 90% water, which means they provide fluids that flush toxins from the body. Cucumbers also neutralize acid in the urine to relieve pain and burning sensations.
Process:
Use a blender to juice one cucumber.
Mix 2 tablespoons of cucumber juice with ½ teaspoon of lemon juice and ½ teaspoon of honey.
Consume this mixture.
Repeat 3 times daily.
14. Wood Apple
Wood apple is a good source of citric, oxalic, malic, and tannic acids, and it contains iron, phosphorus, calcium, carotene, riboflavin, thiamine, niacin, and vitamin C. It strengthens the immune system and fights against microbial and viral infections. To alleviate burning sensations, soak wood apple overnight, then mash and eat it in the morning. To remedy UTI, follow the method outlined below.
Process:
Crush 2-4 tablespoons of wood apple.
Mix it with 1 cup of milk and 2 teaspoons of sugar.
Consume 2 times daily.
It also gives relief from frequent urination.
15. Radish Juice
Radishes contain folic acid, anthocyanins, phosphorus, zinc, vitamin C, and B–complex vitamins. Because it contains so much water, it also serves as a diuretic. Radish leaf juice contains even more proteins, calcium, and vitamin C than the radish root. Crush, grind, or blend them to extract juice and add it to beverages.
16. Tea Tree Oil
Tea tree oil has antiseptic, anti-bacterial, and anti-fungal properties. Regular usage helps prevent and fight infections.
Process:
Add a teaspoon of tea tree oil to your bathwater.
Stir well and make sure to cleanse the urethra opening thoroughly.
Repeat 3 – 4 times a day to get fast relief from the problem.
17. Golden Seal
Golden seal is an herbal remedy that treats Chlamydia, a cause of pus cell in urine. It comes in capsule form, and should be taken at least 2 times daily to stimulate the immune system and fight against bacterial infection.
18. Hot Compress
When placed on the lower abdomen, a hot compress will help relieve the pain and discomfort of UTI.
Process:
Simply soak a towel in hot water, wring out the excess.
Place it on your lower abdomen. When it gets cool, repeat the process.
Tips To Treat Pus Cells In Urine:
Women should avoid douching, as this throws off the pH balance of the vagina and thus flush the infection in the uterus and fallopian tubes which in turn results in pelvic inflammatory disease (PID)..
Use echinacea which has anti – microbial property that helps to strengthen the immune system. You can take this in capsule form by consulting your doctor.
Use wild oregano regularly to prevent bacterial infection.
Mix 2 grams of cinnamon in a glass of water. Drink regularly to reduce pain and inflammation.
Do not have sex if you or your partner is suffering from this problem.
Eat fresh fruits and vegetables and avoid saturated and Trans fat.
Maintain good hygiene.
Drink a glass of pomegranate juice daily to prevent the pus cells and also UTI problems completely.
Drink green tea as it contains antioxidants which improves the immunity to fight against the infection.
Avoid alcohol and caffeine and don't smoke.
Eat fiber-rich foods like nuts and beans.
Eat pineapple, it contains bromelain which has anti – inflammatory property which reduces pain and inflammation.
Avoid spicy, greasy, sugary foods and caffeinated beverages like coffee, tea.
Urinate immediately after sexual intercourse to flush out bacteria and other toxins.
Never resist the urge to urinate, as this allows bacteria to stay in the urinary tract longer and infect your system.
To keep clean and dry, wear cotton underwear and avoid tight pants.
If your symptoms do not subside within a week, consult a doctor.
Have you tried any of these home remedies for UTI? Which ones worked best for you? Share your experience with us!