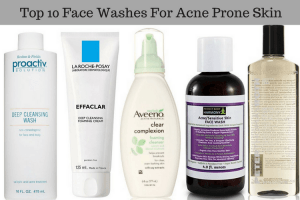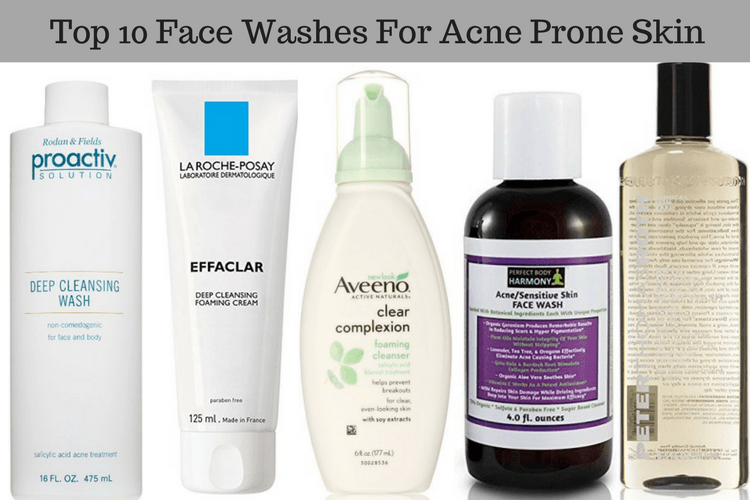 Pollution, chemicals in cosmetics, dead skin and excess oil are the main things that lead to acne. A proper cleansing routine helps to keep the acne at bay. When it comes to cleansing acne-prone skin, normal soap doesn't help much to prevent and treat acne. You need an appropriate cleanser that helps to unclog the pores and remove the excess oil.
With all those different cleansers in the market, people often get confused to choose the right one. Here are the few things you have to bear in mind before purchasing the right one.
Active Ingredients: Salicylic acid and benzoyl peroxide are the two acne-fighting acne ingredients. Look at the ingredients list of the product to check whether it contains any one of them.
Exfoliating Property: Presence of dead skin cells and impurities aggravate the problem. A cleanser should cleanse the skin deeply to exfoliate the same. Look at the label for the descriptors such as "exfoliating" or "deep cleansing".
Sensitivity: To stay on a safe side, only use products suited to your skin type.  This rule just doesn't apply to face washes, but to body washes, moisturizers, and face masks as well. You can check the label of the product for hypoallergenic or specific skin type.
Specifics: non-comedogenic (doesn't clog pores), oil-free and, natural extract are few specifics you have to consider for an added advantage.
To help you make a decision, we have analyzed various products and narrowed the list of products to 10. We have selected them based on the above-mentioned characteristics, user reviews, and our research.
Top 10 Best Face Wash for Acne Prone SkinOut of all the products, "Perfect Body Harmony's Face Wash†has stolen the first place as it contains 72% organic ingredients. It is surely a bang for the buck.
Top 10 Best Face Wash for Acne Prone Skin


This product has taken the top place in our list due to the presence of 72% organic formula and various botanical ingredients. And the best part is – it comes with 30-day money back guarantee. The lavender, tea tree, and oregano extracts eliminate the acne-causing bacteria. Aloe vera soothes the skin, Vitamin C works as an antioxidant and organic geranium reduces the scars and hyperpigmentation. It also helps to prevent the breakouts by exfoliating the skin pores.
Pros
Great for sensitive skin
72% organic ingredients
Sulfate and paraben free
Cons
Doesn't dry out the skin
Didn't later much
Caused new breakouts initially


This product is specially formulated to reduce breakouts and manage acne. It contains botanical ingredients and salicylic acid which helps to clear acne blemishes and prevent the formation of breakouts. As breakouts are usually formed as a result of clogged pores, this process ensures deep cleansing with its exfoliating power.
Pros
Contains 2% salicylic acid
Works great for clearing acne
Leaves the skin refreshed
Deeply cleansing
Cons
A little pricey
The product doesn't come with a pump
Doesn't later much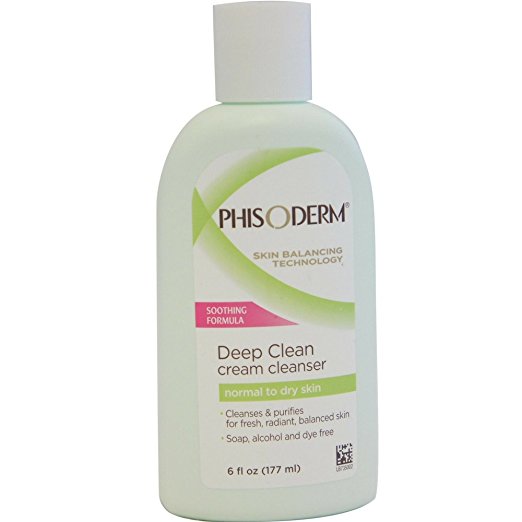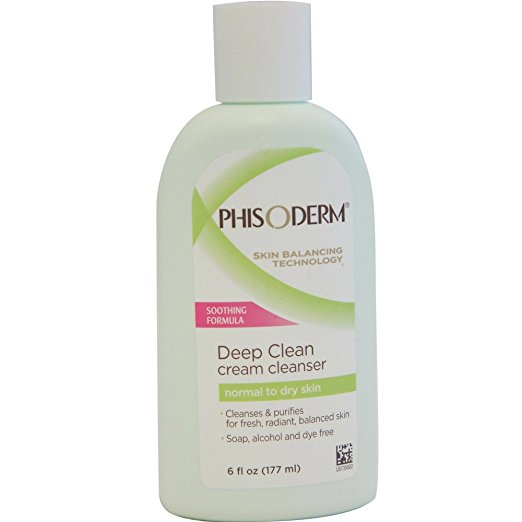 This product has a unique soothing formula which exfoliates the dirt, oil, makeup without drying the skin. It leaves the skin fresh, healthy and radiant. It contains natural ingredients like vitamin E, aloe vera, and chamomile. It has skin balancing technology which is very important to maintain skin health. It doesn't leave any residue which causes pore clogging. It also effectively removes the makeup without drying or tightening the skin.
Pros
Free from alcohol and dye so, it doesn't dry out the skin
Leaves no residue
Suitable for normal to dry skin
Cons
Strong fragrance
Doesn't later much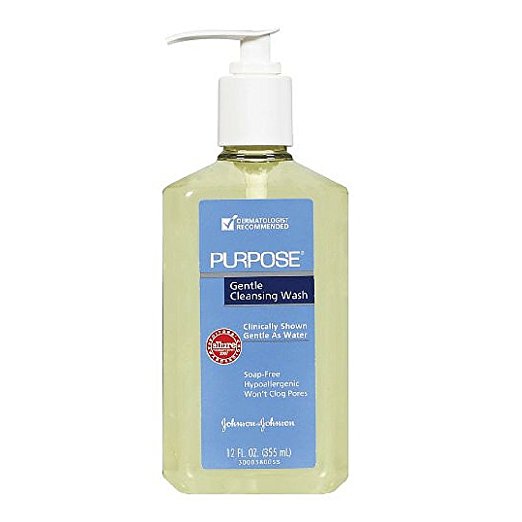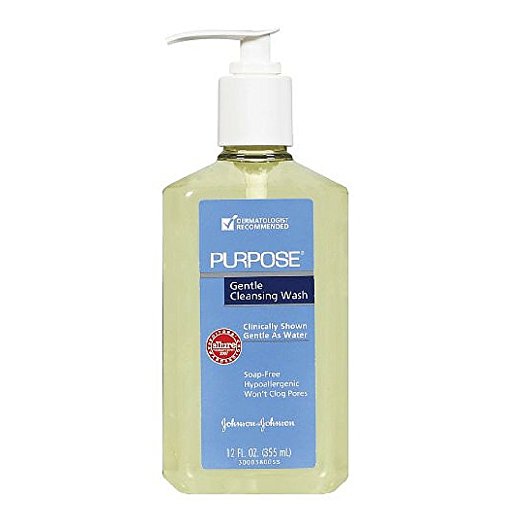 This product is dermatologists' favorite cleanser. Its unique and gentle formula cleanses the skin without drying and irritating. It exfoliates the dirt, makeup, and oil without stripping away the moisture. It is doesn't clog the pores. It is hypoallergenic which states it is ideal for all skin types. It leaves a clean and refreshed look to the skin.
Pros
Doesn't dry out, irritate or cause allergies
Highly recommended for sensitive skin
Won't bleach the skin
Doesn't strip out the moisture like soaps
Cons
Not a standalone treatment for acne
Has to be used in smaller amounts to prevent excessive dryness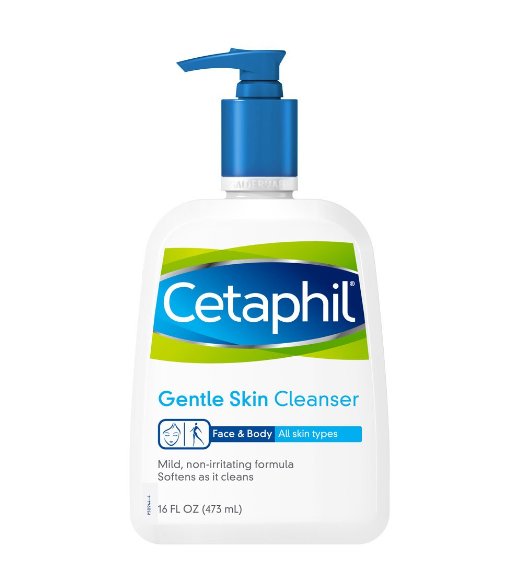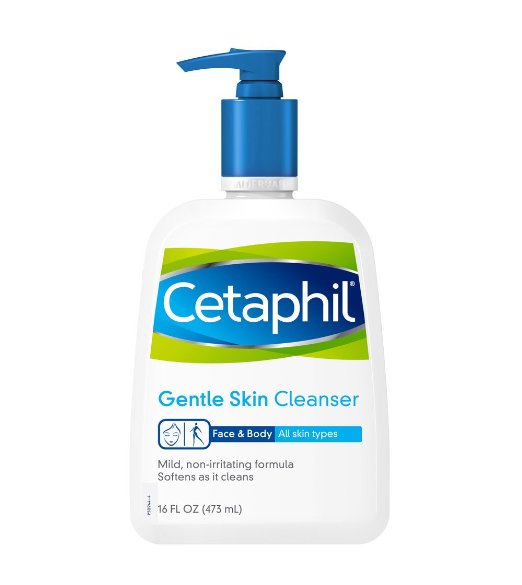 This product is clinically proven for deep cleansing the skin without drying out the skin. It removes the excess oil and other impurities from the skin pores. It doesn't clog the pores. It is specially developed for oily, combination and normal skin types.
Pros
Affordable
Doesn't irritate the skin
Cons
Has an unpleasant smell
Doesn't lather much

This product is recommended by 25,000 dermatologists worldwide. It is specifically designed for daily skin care routine. Its unique formula has undergone stringent clinical testing for efficacy and safety. The salicylic acid exfoliates dead skin cells, excess oil and other impurities from the skin. This, in turn, results in fewer breakouts and scars. The glycerin present in it hydrates and replenishes the moisture content in the skin cells. It shrinks the enlarged pores and provides a smoother texture.
Pros
Visibly tightens the pores
Works well for oily to normal skin
Deeply cleanses the skin
Foamy texture
Cons
It can be harsh on dry skin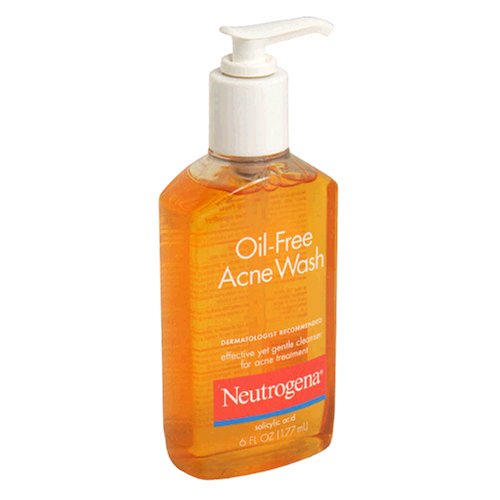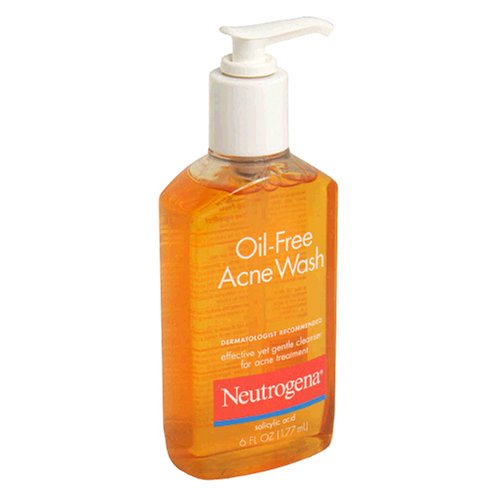 This product contains a unique formula which cleanses the skin pores without drying out the skin. It contains medicated amounts of salicylic acid which acts as medication in treating acne. The microclear technology boosts the effectiveness of acne medicine. It doesn't clog the pores and treats the acne before breaking out.
Pros
Doesn't cause irritation
Removes dead skin and impurities
Prevents future breakouts
Cons
Can be too strong for mild breakouts
Has an unpleasant smell


This product has 90% clinically proven effectiveness to combat breakouts and acne. It penetrates deeply and removes the excess oil, impurities, and dead skin. It doesn't contain any harmful chemicals like paraben, sulfates, and phthalates. The encapsulated salicylic acid will fight the harmful toxins causing breakouts.
Pros
Not tested on animals
Soothes irritated skin
Affordably priced
Cons
May dry out the skin with long-term use
Too powerful for mild acne
May not be suitable for sensitive skin type


This product contains 2% salicylic acid which is helpful to treat acne and unclog the pores. The allantoin soothes and calms the acne. Panthenol moisturizes, nourishes and clarifies the skin. It deeply penetrates into the pores to eliminate, clear up and prevent the formation of blackheads and whiteheads. It is best suited for oily skin type. It is oil free, alcohol-free and fragrance-free.
Pros
Contains Pro-vitamin B5 which contains anti-inflammatory properties.
Works well for acne and oily prone skin
Lasts very long
Effective in removing blackheads and whiteheads
Cons
contains Cocamidopropyl betaine which might cause allergies
not suitable for dry skin


This product contains moisture-rich soy extracts which help in clearing and preventing breakouts. It leaves the skin smooth, clear and radiant. This cleanser is noncomedogenic, oil-free and hypoallergenic. It removes excess oil, dead skin and impurities without leaving the skin dry.
Pros
Soothes the irritation
Effective as a makeup remover
Cons
Some people didn't like the smell
May not be suitable for severe acne
Important Reminders
Patch test before using the face wash to ensure it doesn't cause any irritation or allergies.
If your skin is acne prone, then use the face wash 2 times in a day, especially after coming home from outside. It helps to remove the impurities and heal the damage.
Conclusion
We hope this article helps you choose the right facial wash. You can also check out our top products for body acne.
Which face wash do you use for your acne prone skin? Did you try any face wash we mentioned in our list? Share your experience and suggestions in the comments section below.