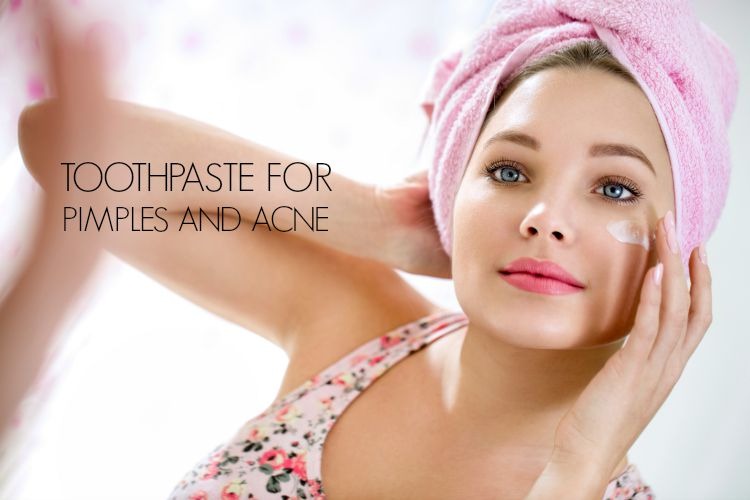 Acne is one of the common beauty concerns for many people across the world. Acne is a result of bacterial action in the skin pores and hair follicles that are clogged with excess oil. Various reasons that result in excess oil production are a weak immune system, accumulation of toxins in the body, a lack of nourishment, hormonal imbalance and stress.
How Acne Occurs
In contrast to popular perception, acne breakouts aren't attributable to bad dietary habits or hygiene. It is a condition that has a genetic propensity and is rooted in the changes in hormone secretions. These changes occur during times of stress to the body, which include periods of growth spurts such as at puberty and during pregnancy. So cleaning the face or adhering to a strict diet just isn't likely to improve your condition in the slightest degree. If your parents or anyone in the family suffered from acne, it is highly likely that you will be a victim to the condition too.
This is how acne occurs:
Oil glands in the skin secrete an oily substance called Sebum, which coats the hair shafts and the skin to prevent damage and dryness due to exposure to the air.
Sebum is released through pores in the skin.
A pimple develops when hormones force the skin's oil glands, called sebaceous glands, to secrete too much oil.
The pores in the epidermis, just aren't capable of handling the extra oil, which then clogs the pore.
The clogged oil then attracts old skin debris to create an obstruction which could be a whitehead or a blackhead. To be precise, a whitehead or blackhead is really a widened hair follicle that is clogged with dead skin cells and sebum allowing bacteria to cultivate.
It is common for the blackheads or whitehead to get inflamed. If left untreated this forms a pimple.
Sometimes the inflammation can occur deep inside the epidermis causing hardened nodes to form which in turn become infected and cause for acne.
While a pimple may be a one-off eruption, acne can spread around causing redness, papules, and pustules. Acne can cause lifelong scarring of the skin and should be treated as soon as possible.
Many people claim that home remedies are more effective than chemical based skin care products. Today let's discuss about Toothpaste for treating pimples? Yep, this weirdest way is actually one of the most effective ways and also readily available at home.
Quick Note: Toothpaste remedies treat the present acne or pimples. However, if you want to stop acne breakouts in future, you may have to incorporate changes in your diet, lifestyle, and skincare routine.
Is Toothpaste Really Effective in Treating Pimples?
The clotting property of toothpaste reduces redness and swelling and prevents bacteria from spreading to other skin pores.
It dries out and shrinks the pimples.
It contains triclosan (antibacterial property) and a small amount of hydrogen peroxide, which kills the bacteria (especially P.acne bacteria causing acne).
The cleansing and absorbent properties draws out pimples from the pores.
It's bleaching heal the acne and other dark spots on the skin.
It contains baking soda which exfoliates impurities, and balances the skin's pH level.
Silica in it has anti-inflammatory properties and heals the damaged skin.
Choosing the Right Toothpaste:
Different toothpastes contain different ingredients. It is very important to choose the right toothpaste to achieve positive results. Here are few tips, you should consider while choosing the toothpaste.
Check the ingredients list to find whether it contains baking soda, triclosan, alcohol, sodium pyrophosphate, menthol, fluoride, hydrogen peroxide or a combination of 2 or 3 of these. You can prefer mint based toothpaste also.
Avoid toothpastes with artificial colors.
Avoid gel-based toothpaste. Its ingredients are different than a regular paste and may not be effective to treat pimples.
Natural and organic toothpastes are best because they contain fewer harsh chemicals.
Look for natural toothpastes that contain tea tree oil, witch hazel, hydrogen peroxide, aloe, or eucalyptus.
Make sure to choose a toothpaste that does not contain ingredients you are allergic to.
Toothpastes that contain bleach may irritate skin. People with darker skin should take care as bleach reacts highly with the melanin.
How to Use Toothpaste to Treat Breakouts:
Different remedies using toothpaste are listed below. Choose any one of them and follow it regularly to achieve the desired results. Before trying out any treatment, wash your face with a face wash containing acne-fighting ingredients.
1. Toothpaste
Wash your hands to avoid infecting the pores with toxins or germs.
Using your index finger, gently apply toothpaste directly to the pimples (Don't rub just apply a thin layer wide enough to cover the zit).
Leave it on for 1-2 hours or overnight.
Rinse with cool water, using fingertips to gently massage in circular motions.
Pat dry with clean towel and apply a gentle moisturizer that doesn't clog the pores.
Repeat the process once a day.
For added benefit, apply ice to the pimples for 5 minutes before moisturizing.
Caution: Using toothpaste as a face mask is not recommended.
2. Toothpaste and Baking Soda
Baking soda has antiseptic and anti-inflammatory properties that help to clear pimples.
Mix 1 teaspoon baking soda, ½ teaspoon of toothpaste, and 2 teaspoons water until smooth.
Apply a thin layer over each pimple and leave it on for 5 to 10 minutes.
Rinse with water and pat dry.
Repeat the process regularly.
Note: leaving the toothpaste and baking soda application more than 10 minutes can cause irritation and pain.
3. Toothpaste and Cinnamon
Cinnamon contains antibacterial properties which kill the bacteria. It also de-clogs the pores and dries out the acne.
Combine 1 teaspoon of cinnamon and 2 tablespoons of toothpaste.
Stir well and apply the mixture directly on the acne-affected areas.
Leave it on for 5-10 minutes.
Wash with water and pat dry.
Repeat the process daily.
Note: The application may sting a little bit. If, the stinging is unbearable then rinse off the application immediately.
4. Toothpaste and Salt
Salt restores the pH and oil balance on the skin. The gritty nature of salt exfoliates the impurities and oil from the skin pores.
Combine enough amounts of salt and toothpaste.
Mix well and apply the mixture on the pimples affected areas.
Gently scrub for few minutes.
Rinse off with water and pat dry.
Repeat the process regularly.
5. Toothpaste and Garlic
Garlic has anti-bacterial property, it kills the bacteria which causes acne. It also reduces the inflammation, redness, and irritation.
Crush 1 garlic clove and add a small amount of toothpaste into it.
Apply the mixture on the pimples.
Leave it on for 5 minutes.
Rinse with water and pat dry.
Repeat the process regularly.
6. Toothpaste and Honey
Honey has anti-bacterial and healing properties. It also reduces the redness and irritation caused by the toothpaste.
Mix 1 tablespoon toothpaste with ½ teaspoon raw honey.
Using fingertips, spread a thin layer of the mixture over each pimple.
Leave it on for up to 20 minutes.
Rinse with water and pat dry.
Repeat the process once in a day.
Tips and Precautions:
Avoid applying toothpaste on sensitive, dry, or inflamed skin.
Before starting regular treatments, do a patch test to see if you're allergic to toothpaste.
If you have dry or sensitive skin, don't leave toothpaste on more than 10 minutes. As it may make skin drier and stimulates the production of excess sebum.
For people with sensitive skin, toothpaste containing menthol and fluoride can cause itching, irritation, and inflammation.
Tooth paste is not a dermatological treatment for acne. Some may not contain anti-bacterial ingredients like triclosan or hydrogen peroxide.
Toothpaste dries out the skin, causes irritation, patched or peeling if used too often.
If breakouts persist, consult a dermatologist.
Eat a healthy diet that includes fresh fruits and vegetables.
Avoid eating excess sugar and carbohydrates.
Drink at least 8 glasses of water a day to stay hydrated and flush toxins from the body.
Reduce stress through yoga, meditation, and breathing exercises.
 Have you tried treating acne with toothpaste? Do you know of any methods we haven't mentioned? Share your experience and suggestions in the comment section below.