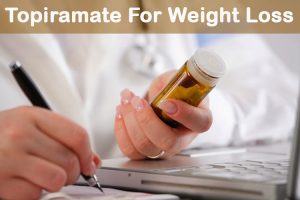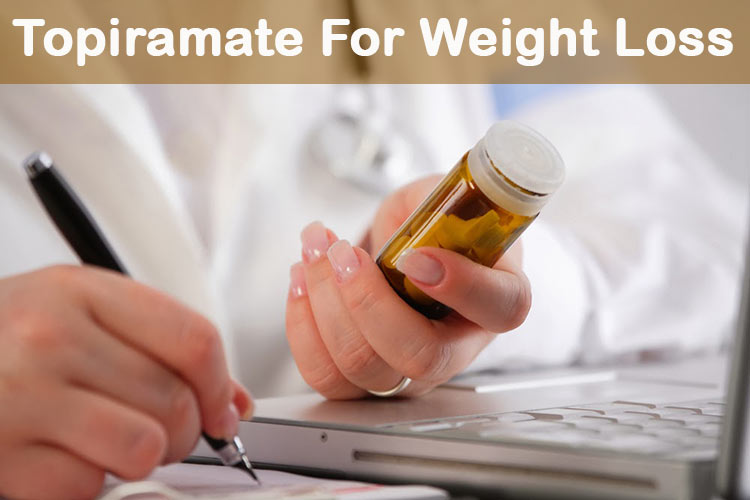 Topiramate (or Topamax) is an anti-convulsant medicine. It helps to lose weight, as it supresses the appetite. You can take topamax either with or without food, both in tablet or capsule form, however it can have a bitter taste with it. Is one of the most effective home remedies that together, with diet and exercise, can be used for weight loss.
Does Topiramate Cause Weight Loss:
There is definitely proof that topiramate helps with weight loss, however be sure to check with your doctor before using.
Topamax contains an anti-convulsant property that calms the abnormal excitable nerve cells in the brain. This in turn helps you to get relief from binge eating that further avoids weight gain. It also gives relief from many other health problems.
It suppresses the appetite and makes you feel full.
Topiramate Weight Loss Mechanism:
Topiramate mechanism for weight loss is not completely known. However many people who take this medicine reports that it makes certain foods taste differently, particularly diet colas. With this altered taste sensations, some foods may not seem as appetizing, leading you avoidance and weight loss.
Who should Use This Medicine?
There are some specifications that should be followed when using topiramate medicine. People who want a Body Mass Index (BMI) of 30 or BMI greater than 27, there are certain cardiac risk factors like high blood pressure, diabetes, high cholesterol, etc. Just remember that it should be taken as a part of complete weight loss program. It will give best results when taken it as a combination with diet, exercise and behaviour modification. Consult your health care provider before using this as weight loss aid.
Who Should Not Use this Medication?
Those with pre-existing heart diseases, women who are planning to become pregnant (as this leads to increase the risk of birth defects like cleft lip and palate), those who suffers from kidney stones, blood pressure, etc. should not use this medication.
How to Use Topiramate for Weight Loss:
Topiramate medicine can be consumed either in tablet or sprinkle capsule (sprinkled on food) form. This can be taken with or without food twice a day. Follow the directions given in the prescription label or ask your doctor or pharmacist to get detailed information about the dosage.
Method: Capsule
Take a teaspoonful of any soft food like applesauce, yogurt, ice-cream, oatmeal, custard or pudding.
Twist off the capsule and pour onto the food.
Stir and swallow this entire mixture without chewing.
Drink water after swallowing.
Continue taking this daily.
Topiramate Dosage for Weight Loss:
Topiramate is not actually used to treat weight loss but the weight loss occurs as a side effect of it. However some doctors will prescribe it for weight loss. Dosage will begin as low as possible at 25 milligrams and can be increased till you reached a sufficient dose. Many people report that after attaining the sufficient dose, the weight loss effect ceases. At this point, your doctor will decide whether or not to increase the dosage. The maximum dosage of this topiramate is 800 mg, usually split into two doses. The dosage will depend on the individual.
A topiramate pill is a circular pill that is imprinted with OMN on one side and the mg size is printed on other side. 25 mg is in cream color, 50 mg pill is beige, 100 mg pill is yellow and 200 mg pill is in pink color.
Topiramate 25 mg for Weight Loss:
Topiramate 25 mg tablet are used to treat epilepsy and control seizures, however it can also help with a weight problem. Preferably you would take one tablet in the morning and one before you would go to bed. Take this 25 mg topamax continuously for as long as your doctor recommended, do not stop taking without the doctor's advice. Store the tablet in a cool, dry place at room temperature below 25˚C.
Topiramate 50 mg for Weight Loss:
Topamax 50 mg is used to treat epilepsy, controls seizures and prevents migraines, it will also help with a weight problem. Take this twice a day in the morning and evening and continue this until and unless your doctor says it to stop. Skip the missed dosage if you forget to take a tablet. Keep it in a safe, cool and dry place at room temperature below 25˚C.
Side Effects:
Use of topamax for weight loss is off-label, but some doctors prescribe this as weight loss medicine.
National institute of health advise only to use this if the overweight problem could lead to further health problems.
Remember that this medicine is not approved by FDA as weight loss remedy.
It can cause many adverse side effects like memory problems, insomnia, anxiety, dizziness, fatigue, tingling sensations, taste distortion, dry mouth, upset stomach, menstrual problems, etc.
This drug raises the susceptibility of developing kidney stones so you have to drink plenty of water and other non-calorie fluids to cleanse the kidneys.
It causes a burning sensation (paresthesia) around the mouth that gives impaired taste and reduced physical movements.
It can cause eye problems like permanent loss of vision, if not treated properly. So tell to your doctor about any eye problems you have before and during treatment.
It decreases sweating and makes it more difficult for your body to cool down.
It raises suicidal thoughts or actions which include panic attacks, agitation, irritability, anxiety, depression, thinking or talking about suicides, sleep problems etc. Immediately discuss these with your doctor so the necessary steps can be taken to prevent it.
Avoid consuming high fat, low – carbohydrate diet which result in excess acid in the blood.
It leads to some cognitive problems such as thinking, paying attention, memory, concentration, confusion, dizziness and sleepiness.
Avoid alcohol and sedating drugs as topiramate can reduce the effectiveness of certain drugs like birth control pills and other over the counter medications and supplements.
Sudden stopping of this medicine will cause serious problems, so talk with your health care provider or doctor before you stop taking this medicine.
Do not take this drug if you suffer from any liver problems, mood disorders, osteoporosis or if you're pregnant, or planning to conceive or breast feeding, etc.
Tips:
Follow these tips to get complete benefit of losing overweight without any health problems.
Always take this medication by first consulting your doctor.
Always go with the recommended dosage and no more.
Report any side effects to your doctor.
Try to store your topamax in an air-tight container at room temperature after every usage and keep it away from moisture and light.
Use these medications as long as you're getting benefits from it.
Try to note down the list of changes you're observing while taking this medicine either for weight loss or for migraine or for any other health problems.
Avoid taking broken tablets as this may lose their effectiveness.
Most of the people take this at night time due to drowsiness associated with it.
Small, short-term research says that topiramate helps to promote weight loss in the people who are overweight or obese. Some experts say that it can also cause some life-threatening problems so regular checkups with your doctor will be beneficial.
Have you used these topiramate tablets for weight loss? Do you know any other information about this topiramate for weight loss? You can also check out these posts to learn more about other great remedies for weight loss such as acupuncture, Aloe Vera, Bee Pollen, Honey and cinnamon, Coconut oil, Garlic, Lemons, Oolong tea, and Topiramate. Feel free to share your experience with us.