[toc]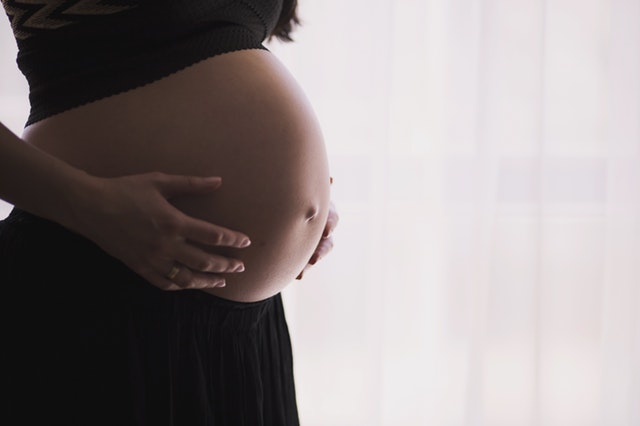 Pregnancy is one of the most crucial times in a woman's life when she has to take extra care of herself to ensure that the life growing inside her gets the best of everything.
Due to its numerous benefits for both mother and baby, probiotics has made its place in the list of essential pregnancy supplements that are often recommend prescribed to women that are pregnant.
But many of us doubt "Are probiotics safe during pregnancy?" and if so then "What are the benefits of probiotics during pregnancy?" and "What are the Best Probiotic Supplements for Pregnancy?" We have explained everything in this article.
6 Best Probiotic Brands During Pregnancy: 2022 Reviews
[table id=33 /]
Are Probiotics Safe During Pregnancy?
Most quality probiotic supplements are considered safe during pregnancy. According to the National Library of Medicine (NLM) and the National Institute of Health (NIH) probiotics are safe during pregnancy and they don't appear to pose any risk in expecting and lactating mothers because they are rarely systemically absorbed (1).
Benefits of Probiotics During Pregnancy
1. Relieve Digestive Disorders
Constipation and diarrhea are two common complaints during pregnancy. Probiotic supplements help to promote a healthier balance of good bacteria to bad bacteria in the gastrointestinal tract. It helps to relieve constipation, heartburn, diarrhea, cramping, gas and bloating. It also improves nutrient absorption which is extremely beneficial for the growing fetus.
2. Reduces the Risk of Preeclampsia
Preeclampsia is a serious health condition that occurs during pregnancy and leads to high blood pressure, fluid retention and protein in urine.
Research and studies show that taking a probiotic supplement reduces the risk of developing preeclampsia and lowers inflammation in the intestines which also help to lower blood pressure (2).
3. Reduce the Risk of Gestational Diabetes
Gestational Diabetes is often diagnosed during pregnancy and it increase the risk of birth injuries, increases the chances of cesarean section and causes low blood sugar levels in newborns.
Probiotics can reduce the risk of developing gestational diabetes by lowering fasting blood glucose levels in pregnant women (3).
4. Helps to Lose Pregnancy Weight
As per a study published in British Journal of Nutrition, mothers who consumed probiotic supplements from first trimester until they stopped breastfeeding observed less obesity in one year after child birth (4).
5. Reduces the Risk of Postpartum Depression
Women often suffer from depression right after child birth and may experience severe stress and anxiety. Preliminary research in this area shows that taking a probiotic can alter the neurotransmitters in the gut and boost a woman's ability to deal with depression, stress and anxiety after child birth (5).
6. Boosts the Baby's Immune System
Taking probiotic supplements and drinking probiotic milk during pregnancy and breastfeeding boosts the baby's overall immunity. Probiotics are even more important if the baby is born through C-section because he is not introduced to the mother's natural microflora (6, 7). Additionally, autism researchers believe there is a strong link between the functioning of the brain and the gut.
Things To Look In AÂ Probiotic Supplement During Pregnancy
Pregnant women should always consult their doctor or obstetrician and determine the safety of a probiotic supplement before they start taking it. Women suffering from immune deficiency conditions or having any known allergies should avoid probiotic supplements.
The probiotic strain Saccharomyces has not been studies for its safety during pregnancy, so it is best to avoid a probiotic supplement that includes this strain.
It is best to choose a probiotic supplement from a reputed brand and purchase it from reliable sources to ensure its quality, purity and originality.
It is best to opt for a supplement that is hypoallergenic formula, GMO free and doesn't contain any synthetic fillers and additives. Vegetarians can opt for non-gelatin probiotics.
Opting for a time-release probiotic formula ensures that the microorganisms survive the stomach acids and make it alive to the intestine.
Majority of pregnant women suffer from morning sickness so, it is best to choose an easy-to-swallow supplement that doesn't have any strong smell or taste.
A shelf-stable probiotic cuts out the hassles of storing the supplement in the refrigerator after every use. Shelf-stable formulas also work better and have higher level of efficiency.
Best Probiotic Supplements during Pregnancy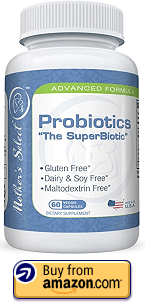 This is a high-end probiotic supplement formulated for pregnant and breastfeeding women that helps to strengthen their immune system, treats digestive disorders, alleviates allergies and aids better nutrient absorption.
This probiotic supplement also supports your baby's health by boosting at-birth immunity, maintaining healthy gut flora and reducing the risk of infections and allergies.
This supplement contains 9 well-researched bacterial strains and each serving of this supplement provided 10 billion CFUs of active culture to the intestine.
This is a 100% natural probiotic supplement made in a GMP certified facility. The supplement is free from parabens and common allergens such as dairy, soy, wheat, nuts, eggs, fish, etc.
This is a shelf-stable supplement that does not require refrigeration.
Pros
Beneficial for both the mother and the baby
Contains 9 beneficial probiotic stains
Each serving provides 10 billion CFUs of live culture with is suitable for long term daily use
Suitable for women with allergies
Shelf-stable produces, does not require refrigeration
Easy one-capsule-a-day formula
Cons
May cause excessive milk production in some women
Needs to be taken with food otherwise it may cause heartburn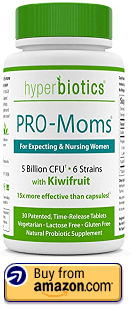 This is an extremely effective probiotic supplement for pregnancy and postpartum period that helps to maintain optimal health of both the mother and the baby.
This probiotic supplement includes 6 targeted probiotic strains that support nutrient absorption, improve the production of folate, support successful breastfeeding.
Each serving of this supplement provides 5 billion CFUs of active culture to the intestine.
This supplement also contains kiwifruit power that acts as a prebiotic and helps probiotics to colonize the intestinal tract.
The supplements are manufactured using patented LiveBac manufacturing process that guarantees shelf life of 18 months from the date of manufacture so it does not require refrigeration.
The patented delivery method makes this supplement 15 times more effective than regular capsules. The probiotics bypass the stomach acids safely and make it alive into the intestinal tract.
This is a 100% natural probiotic supplement which is manufactured in a GMP and NSF certified facility and is free from artificial ingredients.
This is an easy once-a-day formula that comes in the form of compressed tablets.
Pros
Beneficial for both the mother and the baby
Contains 6 targeted probiotic strains
Provided 5 billion CFUs of live culture per serving
Contains kiwifruit powder
18 months shelf life guaranteed
Strong time-release formula
Cons
Contains dairy protein
Not coated, so it can leave a bad taste in the mouth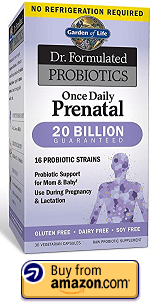 This particular probiotic supplement contains 16 effective probiotic strains and has been specially formulated to support prenatal and postnatal digestive health.
This probiotic supplement also supports immune health of both the mother and the baby and improves lactation.
Each serving of this supplement provides 20 billion CFUs of live probiotic culture to the intestine.
It also contains organic Acacia fiber that acts as a natural prebiotic and provides nourishment to the probiotics.
This is a shelf-stable probiotics supplement that does not need refrigeration.
It is a hypoallergenic and vegetarian supplement free from gluten, dairy, soy and wheat.
Pros
Doctor formulated probiotic supplement
Contains 16 effective probiotic strains
Each serving provided 20 billion CFUs of live probiotic culture
Contains natural prebiotic organic Acacia
Easy to use once-a-day format
Shelf-stable product does not need refrigeration
Hypoallergenic supplement
Cons
The supplement has a pungent smell which might aggravate morning sickness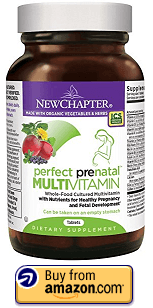 This is a complete prenatal supplement that contains probiotics along with multivitamins and iron that supports a healthy pregnancy and optimum foetal development.
This is an easy and convenient once-per-meal formula that can be taken even on an empty stomach.
This is a 100% organic supplement made from whole foods and organic herbs and vegetables.
This is a vegetarian and hypoallergenic product that does not contains any synthetic fillers or artificial ingredients.
Pros
Complete prenatal supplement that contains folate, vitamin D3, iron, zinc etc.
Makes use of organic herbs and vegetables
Vegetarian, hypoallergenic and non-GMO
Can be taken with or without food
Cons
More of a pregnancy multivitamin that a probiotic supplement
3-capsules-per-day formula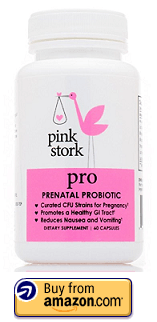 This is a specially formulated prenatal probiotic supplement that is beneficial for women with morning sickness.
This supplement includes 6 potent probiotic strains and each serving of this supplement provides 8 billion CFUs of active culture to the digestive tract.
The special probiotic blend prevents the colonization of harmful H.pylori bacteria that is known to cause nausea and morning sickness.
This supplement also helps to relieve digestive issues such as constipation, diarrhea gas, bloating and cramping and treat urinary tract infections.
Pros
Specially designed to relieve morning sickness in pregnant women
Includes 6 potent probiotic strains
Each serving provides 8 billion CFUs of active culture
Manufactured in FDA approved facility
Cons
1 serving equals to 2 capsules
Needs to be taken on an empty stomach for best results
6. Nested Naturals Prenatal Multivitamin with Probiotics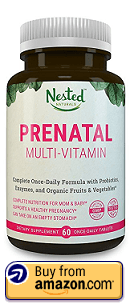 This is a complete prenatal multivitamin for pregnant women that contain prebiotics, nourishing vitamins, minerals and micronutrients to support the growth of the baby.
This supplement supports the baby's brain and nervous system development and reduces the risk of neural tube defects.
It contains antioxidants derived from fruits and vegetables that support the immune system of both the mother and the baby.
It also contains 10 different strains of probiotics that support digestion, boost metabolism and immune function.
Each serving of this supplement guarantee a supply of 5 billion CFUs of active cultures to the intestine.
This multivitamin supplement is easy on the stomach and can be taken on an empty stomach.
Pros
Contains essential vitamins, minerals and antioxidants along with probiotics
Includes 10 different probiotic strains
Each serving supplies 5 billion CFUs of active culture
Can be taken on an empty stomach
Cons
Has a strong smell which can put off many pregnant women
Are you interested in looking for probiotic supplements for men as well? Let us know in the comments below!